Discovery Art Fair Edition Frankfurt 2021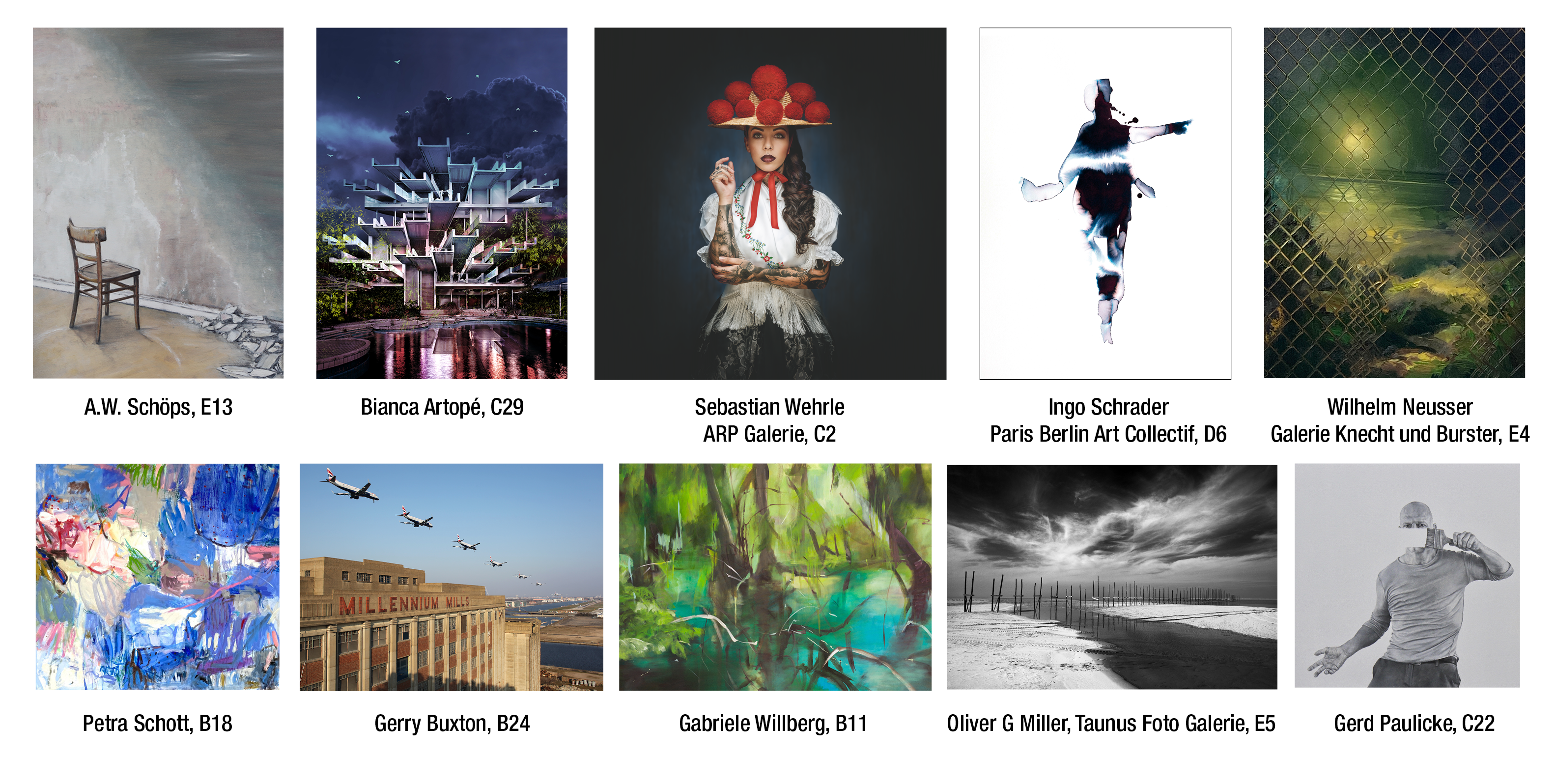 Buy contemporary art at prices that please.
In line with the concept of the fair – to make art affordable without compromising on quality or individuality – the Discovery Art Fair Frankfurt will be presenting an exclusive offer for visitors.
Discovery Art Fair Edition offers a fine selection of hand-signed, high-quality prints in A3 format for just 100 euros.
The fair curators have selected ten pieces out of the many submissions from this year's exhibitors. The resulting art editions were produced as first-rate prints on top-quality Brillant Museum fine art paper and each piece has a limited printing of ten copies.
Young collectors, interested newcomers, and all art lovers should not pass up on this offer, available exclusively at the Discovery Art Fair Frankfurt 2021.
Works by the following selected artists can be bought as Discovery Art Fair Editions at the fair:
• A. W. Schöps
• Bianca Artopé
• Sebastian Wehrle (ARP Galerie)
• Ingo Schrader (Paris Berlin Art Collectif)
• Wilhelm Neusser (Galerie Knecht und Burster)
• Petra Schott
• Gerry Buxton
• Gabriele Willberg
• Oliver G Miller (Taunus Foto Galerie)
• Gerd Paulicke