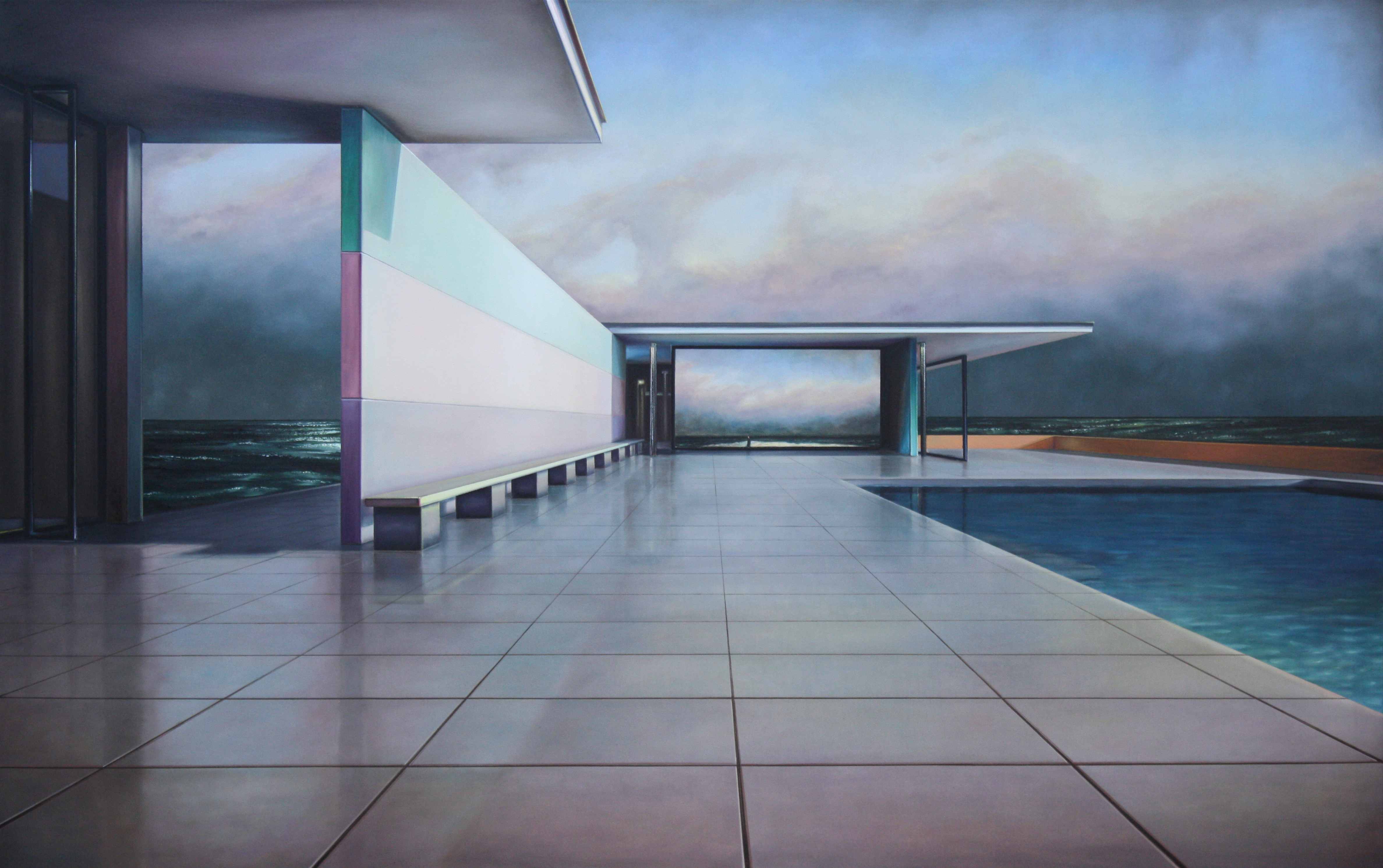 What you can look forward to on a visit of the Discovery Art Fair Frankfurt:
Highlights from our Gallery Section
More than forty galleries are presenting their current programs in the Gallery Section of the first edition of the Discovery Art Fair in Frankfurt/Main. Those seeking contemporary art in all its facets are sure to find it here. As a foretaste of the Discovery Art Fair opening November 1st, we are presenting to you ten of the participating galleries in more detail.
Among the exhibitors who've traveled the farthest to be here is Gallery Tableau (booth G09) from Seoul. The Korean gallery enjoys an outstanding reputation far beyond its country's borders, as it is the first to discover many renowned Korean artists and continuously builds up promising artists from the country.
The Karlsruhe-based Galerie artpark (booth G08) also builds a bridge between Asian and European art. Some of the works being shown in Frankfurt are the fascinating paper objects created with seemingly uncanny and sometimes mysterious perfection by the artists Jeong-Min Suh and Kim Hee Kyung.
Young Ukrainian artists like Roman Mikhaylov are recognized by an unrestrained will to take an artistic stand on current topics and developments. The Mironova Gallery (booth G34) from Kiev presents numerous exciting examples. With their participation in international fairs like the VOLTA Basel and now the Discovery Art Fair Frankfurt, Mironova is one of few institutions to present contemporary Ukrainian art in an international setting.
Founded in Magdeburg as a producers' gallery, dieHO-Galerie (booth G37) will be showing three young artists from Saxony-Anhalt, including works by the 38-year-old graduate of the renowned art university Burg Giebichenstein Halle, Sebastian Herzau. The artist, who has been heralded in many places as a star newcomer, devotes himself to portraits he endows with a mysterious aura by painting over them
By contrast, architecture is the theme taken up by Tobias Stunz, presented in the fair program by Galerie Augarde (booth G05) from the German Vulkaneifel district. With clear lines and cool colors, the artist creates scenic compositions and down-scaled views of structures that appear at once modern and poetic through his skillful application of light and shade.
Galerie Diede (booth G11), also from the Rhineland-Palatinate, is presenting known names of German Pop Art, such as Tomas Baumgärtel and Mortiz Götze. With Kolja Senteur and Munich-based artist Endy Hupperich, the gallery is also representing two young German pop artists who have not been shown at any art fairs thus far, but will surely come to the attention of museums and collectors in the foreseeable future.
At the booth of the Berlin-based Parcus Gallery (booth G17), visitors will be struck not only by Reiner Langer's mixed-media collages made with hand-colored picture elements, but also Ildeu Lazarinni's organically-formed objects densely covered with pointed needles, which are the product of the Brazilian artist's attempted search for untouchable bodies.
The Düsseldorf-based Galerie Bengelsträter (booth G04) will be presenting Anna Lena Straube's figurative paintings along with photorealistic works by the artist Rainer Augur. The pictures by Japanese-born young star Ryo Kato, a student of Daniel Richter, are especially socially critical, provocative, and expressive. His work arouses great attention and after being awarded the renowned "I-shi" prize from the Okayama Prefecture Museum, he became internationally known overnight.
The Alte Bäckerei (booth A23) is coming to Frankfurt from the north of Germany, from the university and Hanseatic city of Greifswald, to present wood sculptures by the Lithuanian artist Edvardas Racevicius, among other things. Carved always from one piece, his poetic figures emerge bit by bit from the knots in the wood and branches he has chosen. A real head-turner is this artist's two-and-a-half-meter tall sculpture that greets each visitor in the entrance of the fair.
An almost meditative space is created by the various objects encased in acrylic boxes or the framed pictures made of plant seeds by Angela M. Flaig, presented by the HLP Galerie (booth G06) located between Cologne and Bonn. The artist roams the natural environs of her home in the Black Forest, collecting the seeds of dandelions, thistles, or willowherb, and shapes these wild plant seeds into geometric objects of fascinating levity.
We hope you enjoyed our exhibition and trade show. We're looking forward to more inspiring conversations about the world of art with you on one of our next events in Frankfurt or Cologne, when it's once again time to Buy Art!
Until then, you might enjoy our selection of first-class exhibitors/galleries from the Rhine-Main Area or the Highlights from our Artist Section.
Further information on these and all other exhibitors that aren't to be missed can be found in our online gallery.