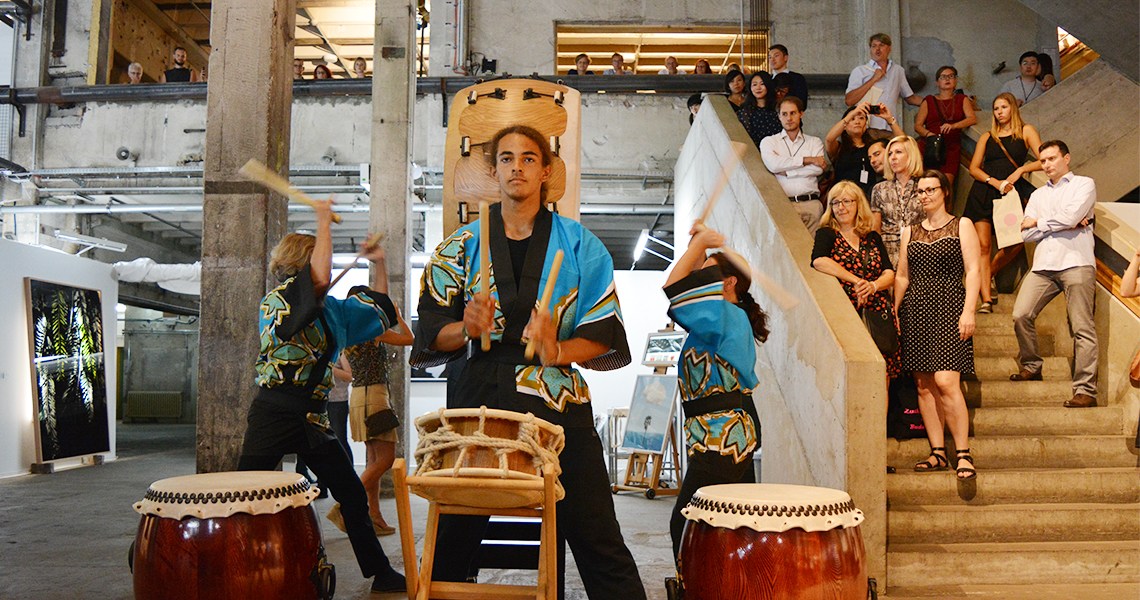 The overall impression after the Berliner Liste 2016 is that this large and independent art fair has a different approach when it comes to showing and selecting artworks. Considerable portions of the fair were occupied by individual artist booths, which brought a lot of diversity to the visitor experience. Even though the spacious venue might have been slightly overwhelming to the art enthusiasts, visitors have surely enjoyed this innovative show with a long tradition.
When it comes to the Gallery Section, the focus of the participants was making contacts and planning collaborations rather than making large sales. One of the most prominent galleries at the fair was the Pine Wood Fine Art, with big projects coming up in near future, while the German Pop Art Gallery sold several pieces. Other galleries were successful when it comes to making important connections with other exhibitors and art dealers. Two galleries of the Urban Art Section, the Open Walls Gallery and the Urban Spree, have made several sales. However, what is even more important is that the section contributed to the visibility of the urban and street artist and helped them get into the spotlight during the fair.
One of the most notable exhibitors at the Artist Section is definitely the Australian sculptor Martin George – this was his first visit to Berlin, but it already resulted in considerable sales and a collaboration with an art dealer. Kaja el Attar and her innovative pieces were very popular among visitors and Sandra van den Meulen was successful at finding a perfect gallery representative, The Artscouts from Berlin. The Photography Section was one of the most dynamic sections and one of the strongest parts of 2016 Berliner Liste. The popular artworks in this section were made by Andrey Kezzyn, Petula Girndt, Adam Goodison and Juergen Bartenschlager.
In a nutshell, we have to emphasize that even the task of curating this diverse show was exciting and challenging at the same time. The large number of exhibitors along with their stylistic and geographical diversity proved to be a great environment for fledgling collectors and gallerists, as it enabled them to make a wide range of artistic and business collaborations. Finally, when it comes to sales, the Berliner Liste 2016 experience proved that sales are bound to happen when having an exciting range of innovative and lesser known, yet quality pieces.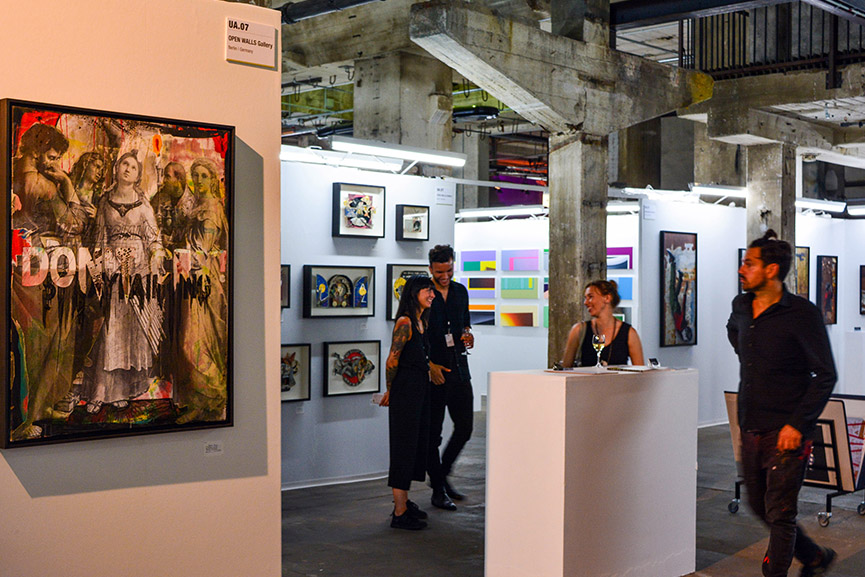 Spanish artist Anton Unai displayed his works at OPEN WALLS Gallery booth, along with two more artists working in collages – Alias and Madame from France.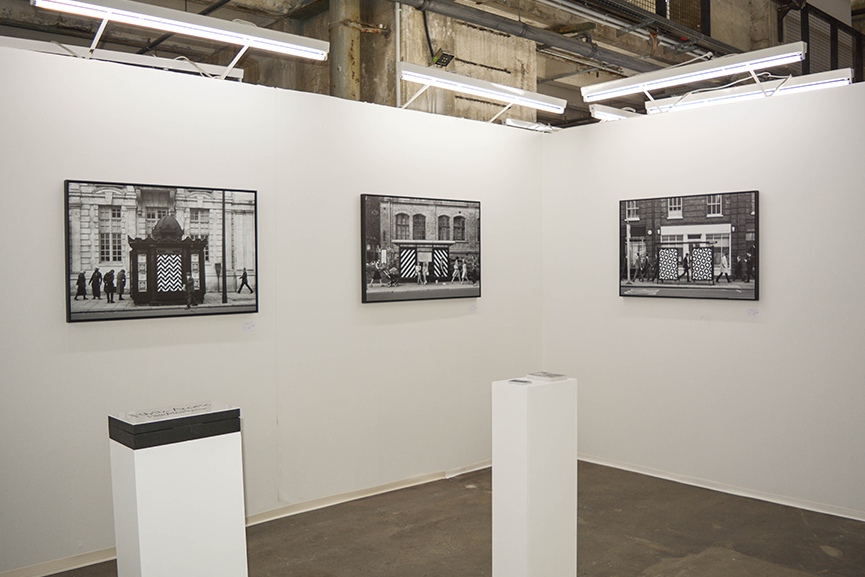 Jordan Seiler from New York, known for his urban interventions, exhibited photographs of his latest work entitled Collisions at the Urban Art Section.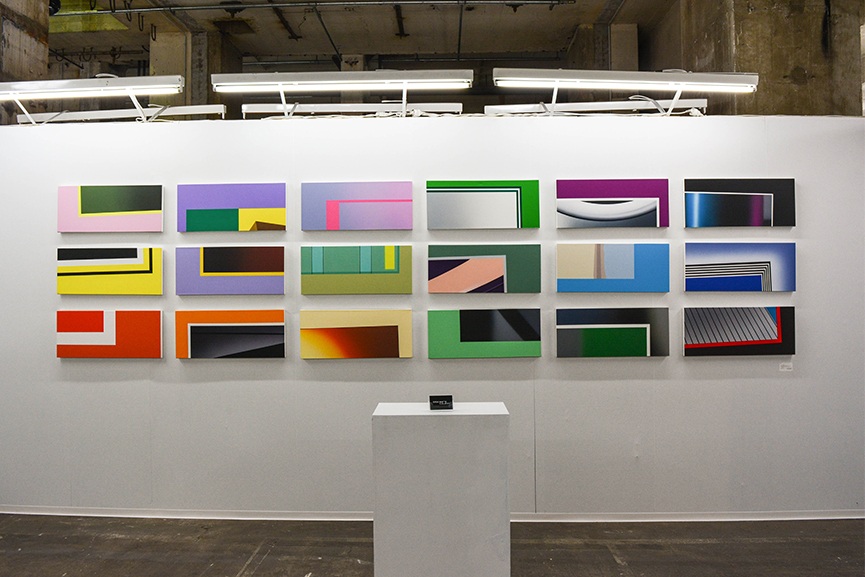 OX, one of the pioneering French urban artists, showcased his interesting geometrical pieces which have an interesting background story, related to billboard hijacking.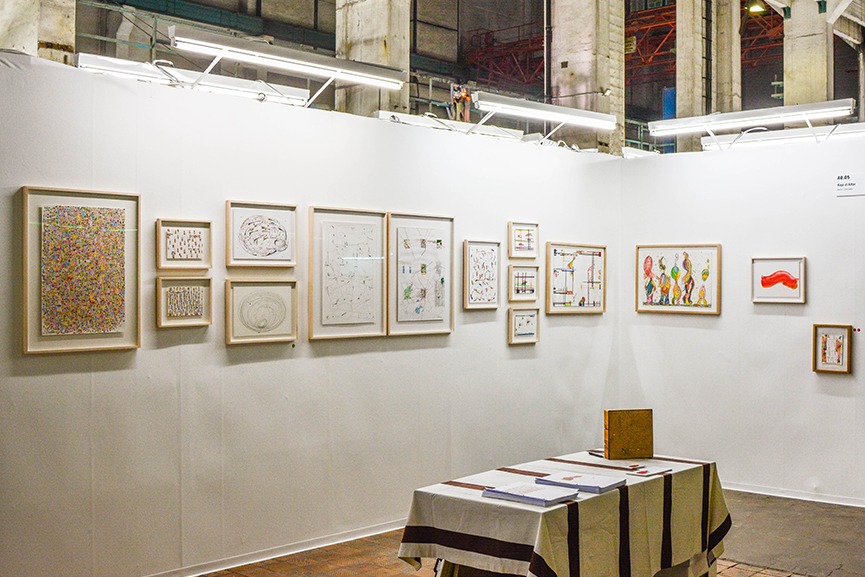 Kaja el Attar's pieces were part of the Artists Section. The German artist is best known for representing delicate and colorful fantasy worlds she calls Kajaworlds.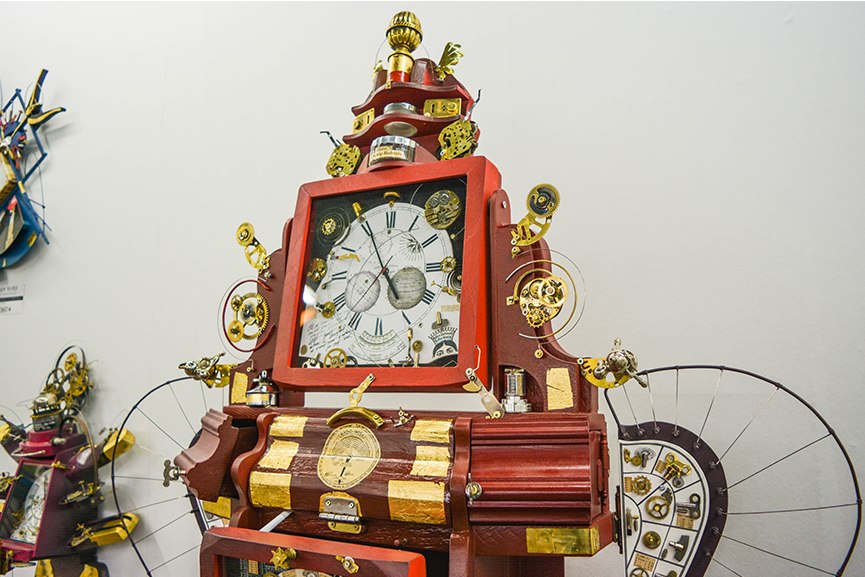 Romanian artist Alexandru Nestor had one of the most engaging booths at the fair. His sculptures are influenced by Dada, Steampunk and Surrealism and they combine retro with futuristic elements.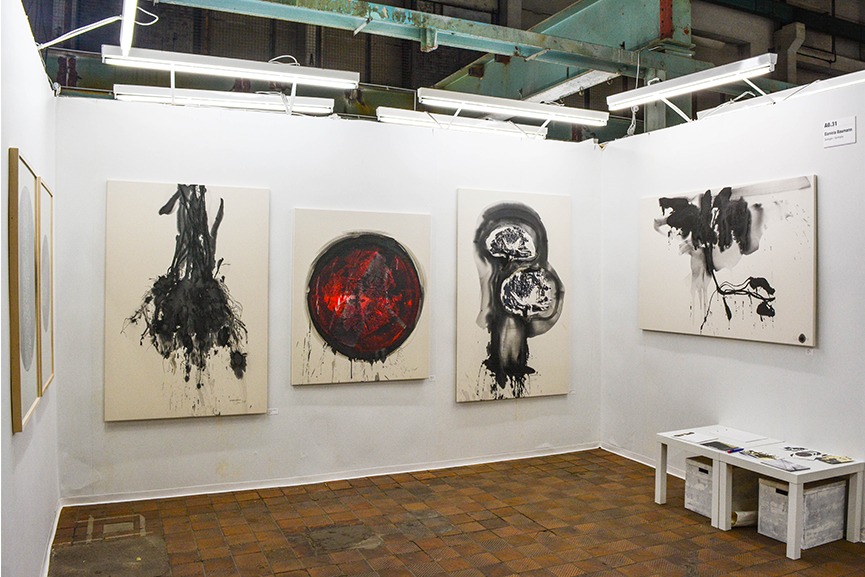 Daniela Baumann is a German artist who creates abstract artworks which revolve around the use of limited color palette – she combines only blacks, whites and reds. This was her debut at the Berliner Liste.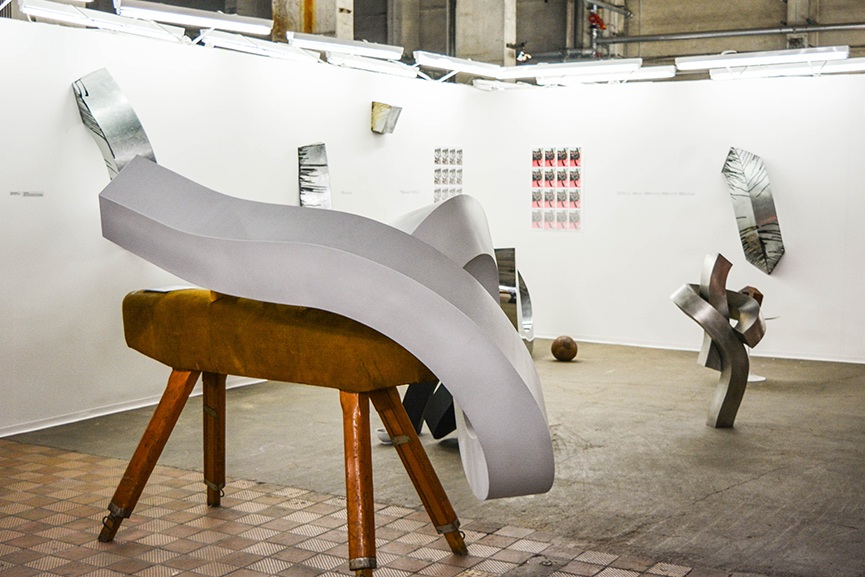 Australian sculptor Martin George, one of the most successful exhibitors at the Berliner Liste 2016, creates humorous and entertaining large-scale metal structures.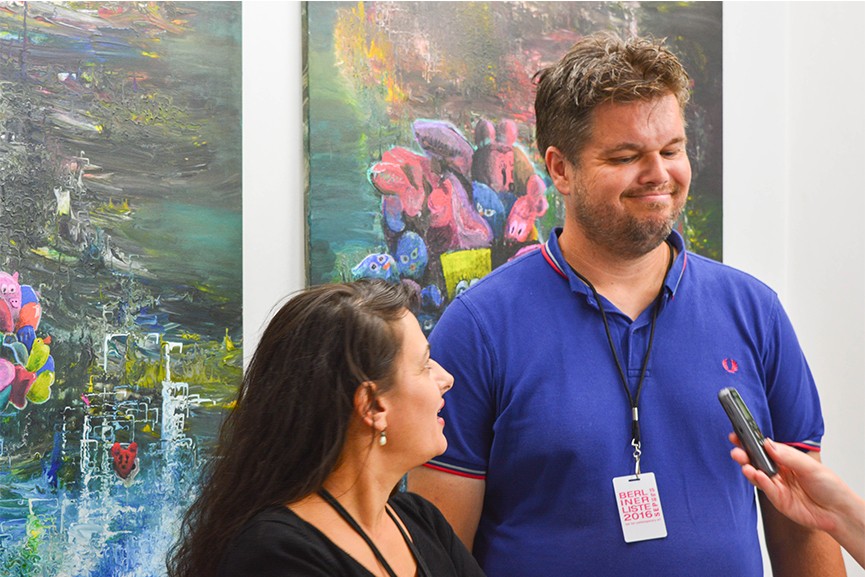 Ida Jas and Jesper Hintze is an artist duo from Copenhagen, also known as Adgang Forbudt. Their paintings explore various issues and taboos of the contemporary society.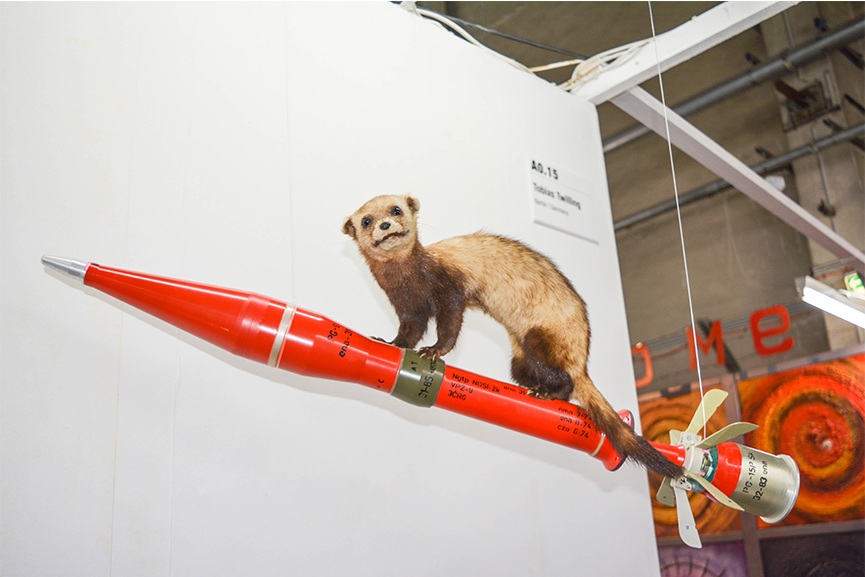 Tobias Twilling is an imaginative artist who combines seemingly unmixable techniques, such as the use of plastic, metal and taxidermy. His art also offers a pungent social critique.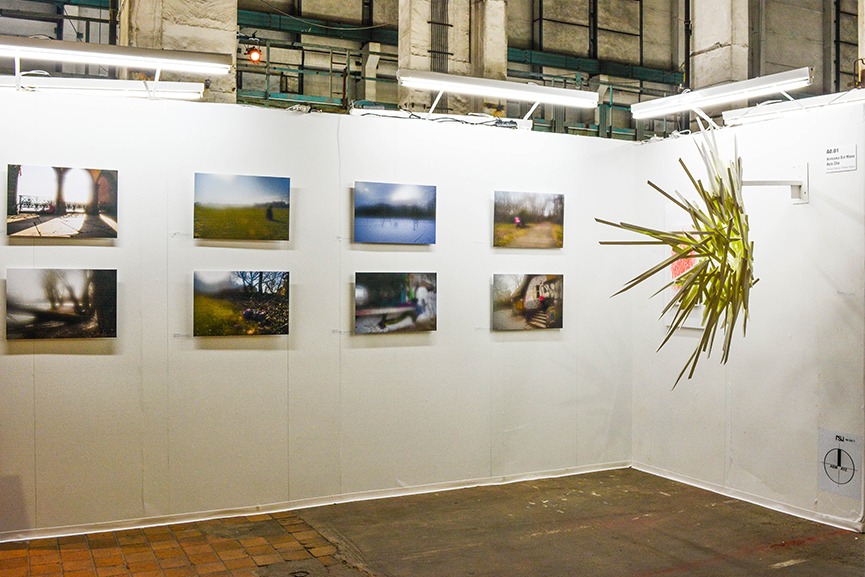 Artists Ayis Zita and Annuska Dal Mazo deal with the topics of architecture and urban landscape, using different approaches and styles – installation and photography.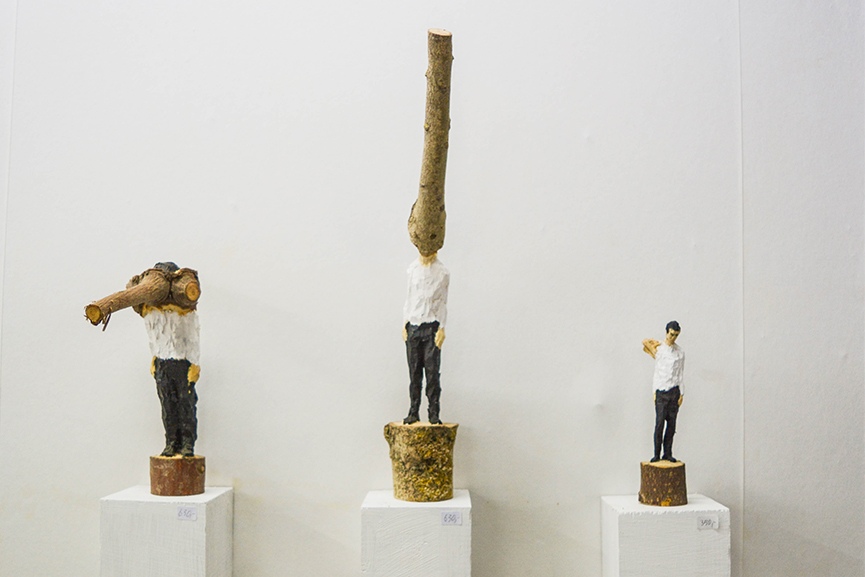 German-Lithuanian artist Edvardas Racevicius makes visually engaging wooden miniatures of the male human figure. The artist is extremely skillful when it comes to highlighting the texture of wood.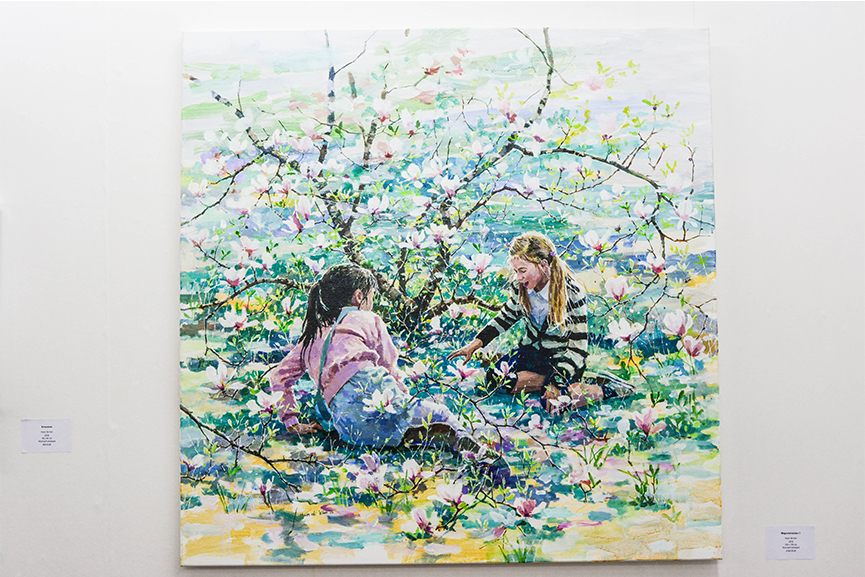 Nostalgic paintings of Korean artist Hyun Ok Kim mix the oriental themes with impressionism, creating extraordinary vivid scenes resembling childhood memories.

The Absolut Art Bar also known as Noesis was created by Clemens Behr specifically for the Berliner Liste 2016. Its designed reflected the industrial architecture of Kraftwerk venue, but it also introduced constrasting floral elements.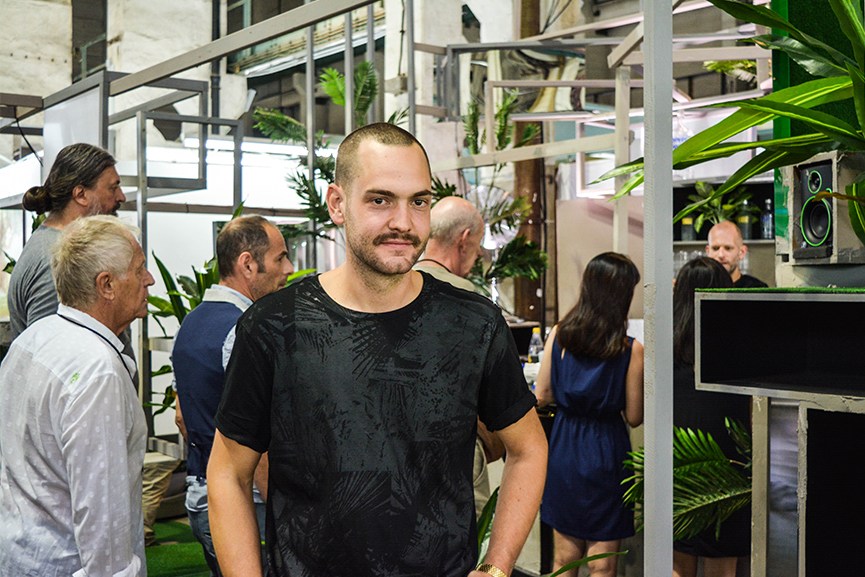 In our interview with Clemens Behr, we talked about the artist's idea and sources of inspiration behind the concept of Absolut Art Bar, in which he combined the elements of urban Brazilian cityscapes with the atmosphere of modern oasis.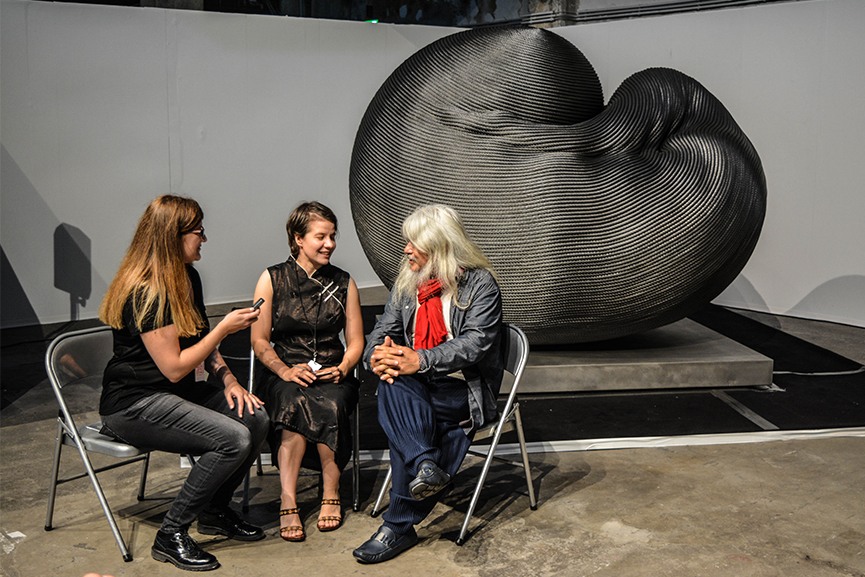 Taiwanese artist Kang Mu-Xiang makes unique sculptures in the shape of human embryo, using recycled steel wires from the elevator of Taipei 101. He also held an engaging speech about his work, entitled the Path of Life.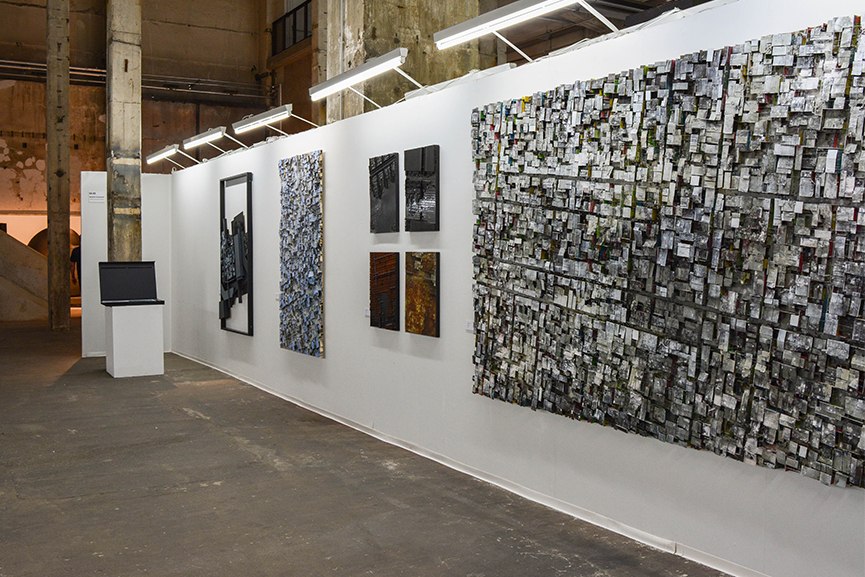 Hendrik Czakainski's monumental artworks are inspired by urban decay as well as google maps. His giant piece entitled 120.630 was one of the Berliner Liste 2016 highlights.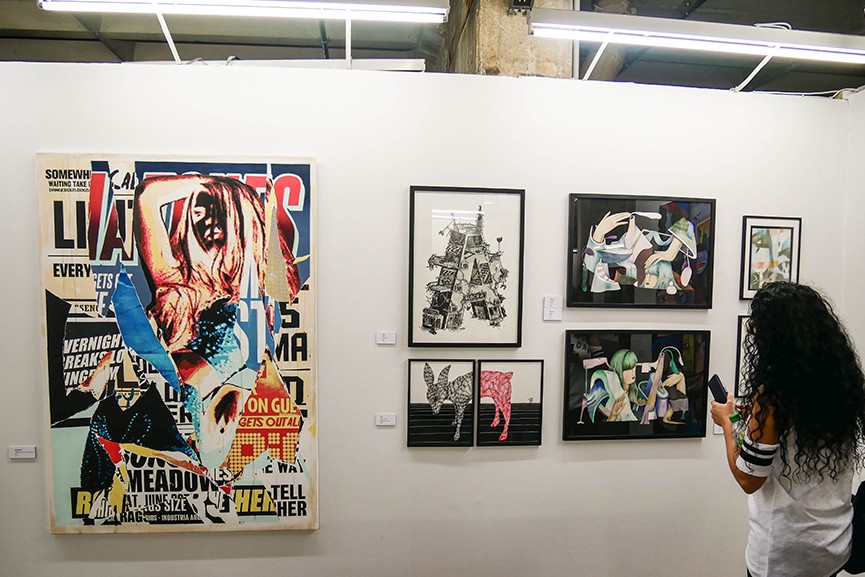 The booth of Urban Spree Gallery from Berlin was one of the most visited places in the Urban Art Section. It contained pieces of twelve renowned street and graffiti artists.

Thomas Marecki had a solo presentation at the Berliner Liste 2016 and he featured his newest series of work called the Private Sketch. The visitors could also browse through his eclectic pieces done for Lodown Magazine.

Artistic duo Doppeldenk has participated in the Urban Art section. Their colorful works explore a variety of popular culture topics in a surprisingly refreshing way.

Young Japanese Artist Group exhibited a large installation of over 150 pieces by 113 individual artists coming from different part of Japan.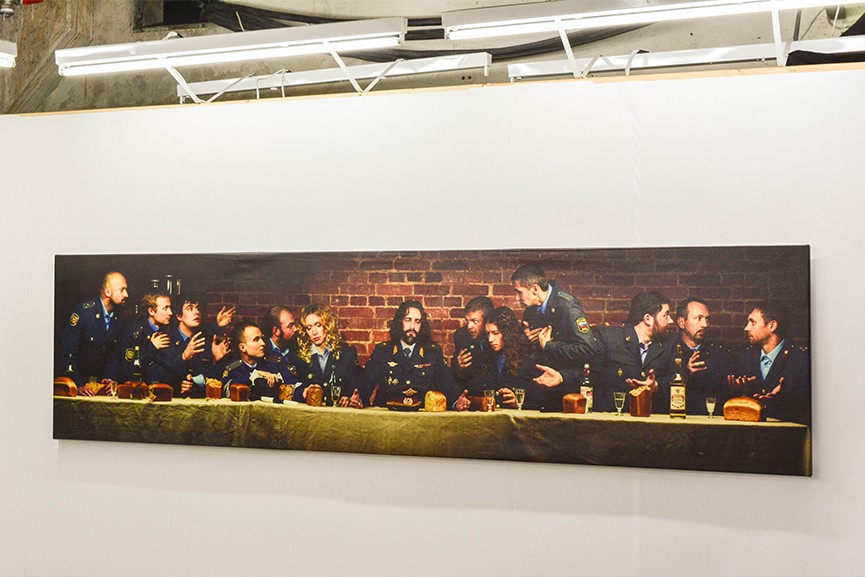 Photographer Andrey Kezzyn from Russia, through his humorous portraiture, recreates important historic or religious moments offering a different kind of social commentary.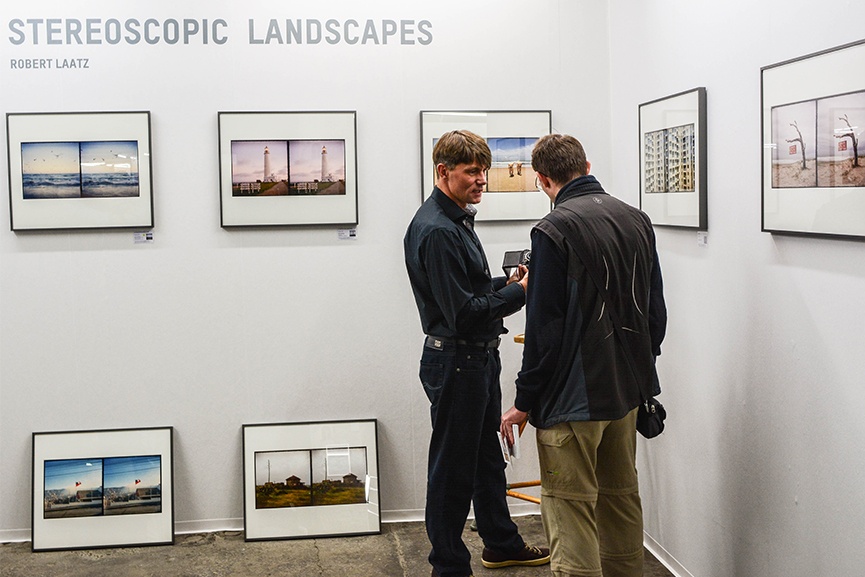 Robert Laatz is a contemporary photographer who uses an analogue camera to create landscape diptychs of exoctic South American countries, such as Peru, Chile, Uruguay and Argentina.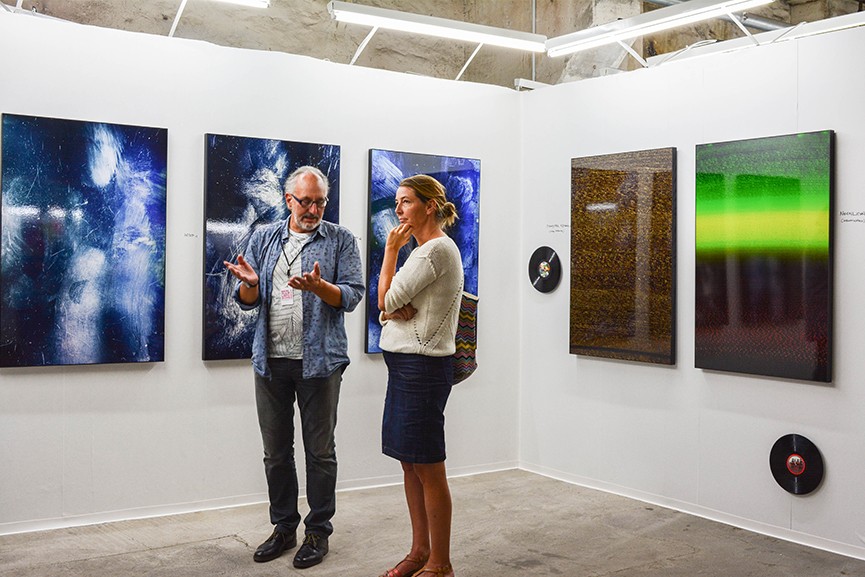 Juergen Bartenschlager focuses on abstract photography and emphasizes the strength of colors and forms. His artworks are presented in large format, in order to underline the amount of details and the variety of textures.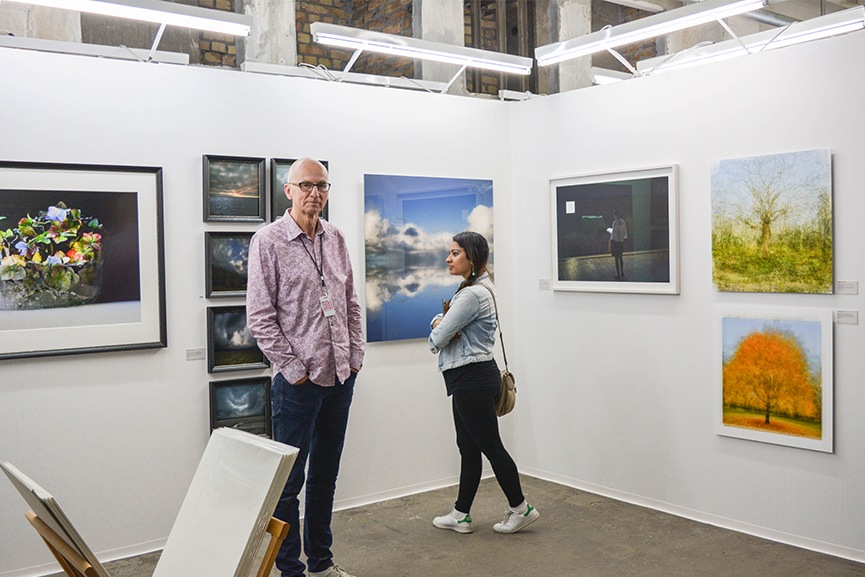 Nine dutch artists from Sandvoort Gallery, including Saskia Boelsums, Rudi Huisman, Margot van de Stolpe and Peter Gerritsen, explore a variety of topics, such as landscape, still life and portraiture, using diverse media.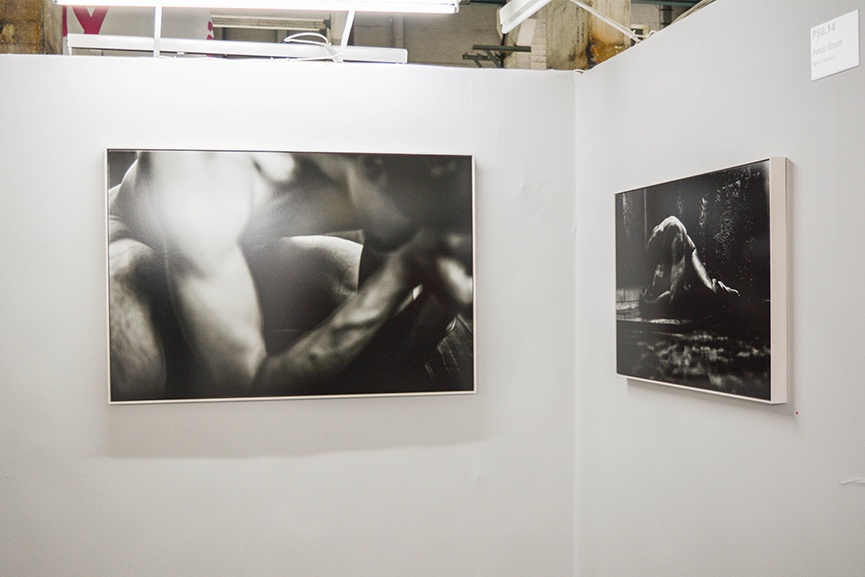 German photographer Petula Girndt explores a sensual world of male nudes through her large-scale black and white pictures, which are often mysteriously underexposed or blurred.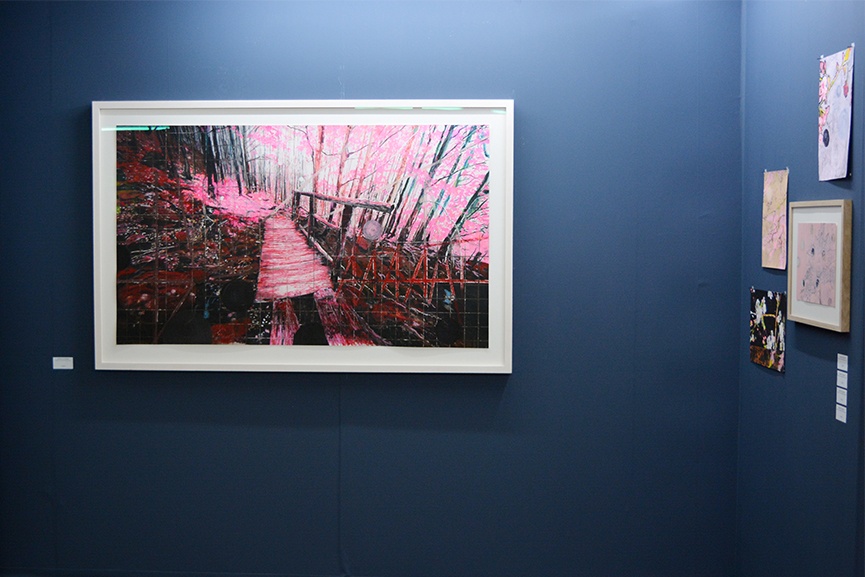 Pine Wood Fine Art gallery was one of the highlights at the Berliner Liste Gallery Section. Their artworks are landscapes based on neon colors and shapes that don't exist in nature.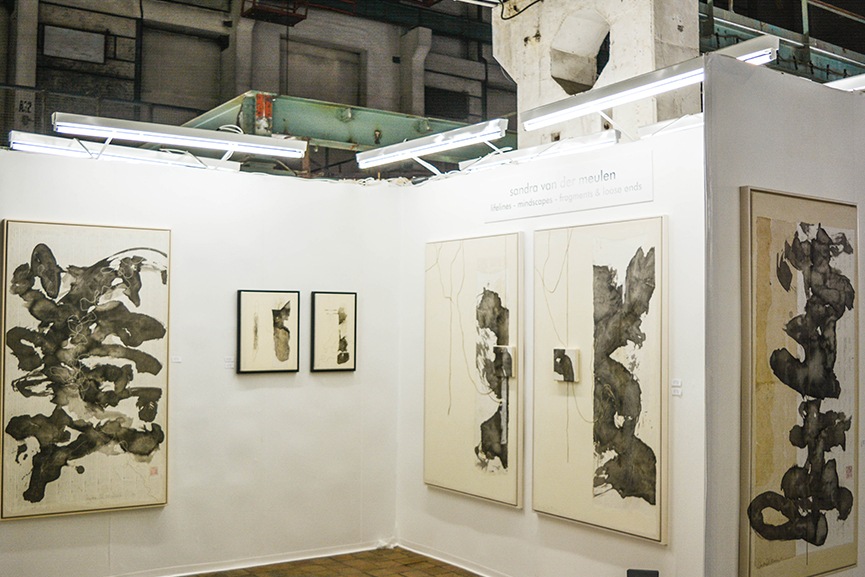 Sandra van den Meulen is a Dutch artist who uses rice paper in her works, merging her Chinese background with modern Western influences.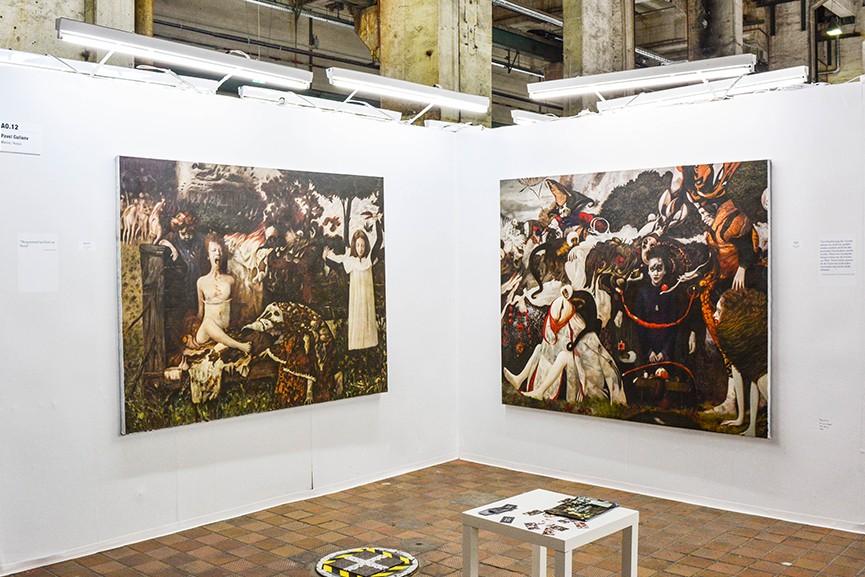 Russian artist Pavel Guliaev creates eerie contemporary masterpieces filled with symbolism and influenced by Pre-Raphaelite painting.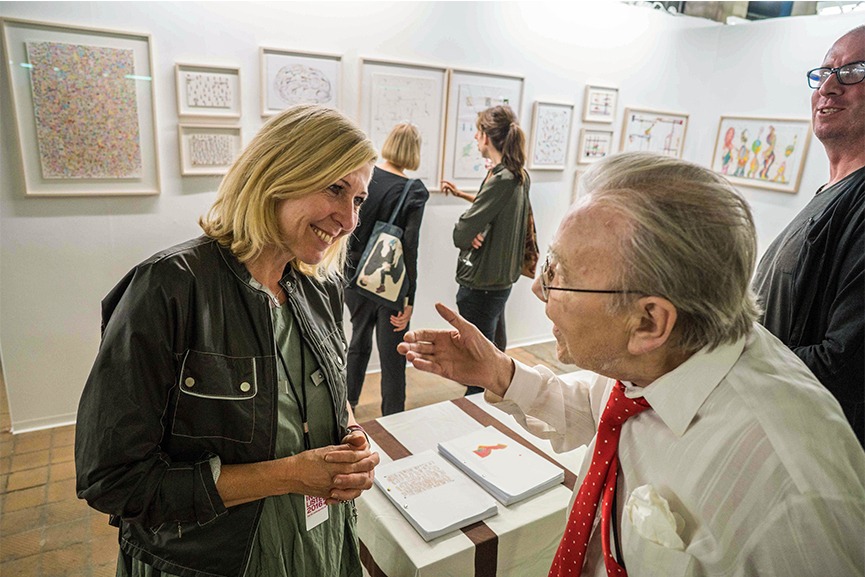 The Berliner Liste 2016 was held from September 15th to September 18th at Kraftwerk venue in Berlin. See you next year!