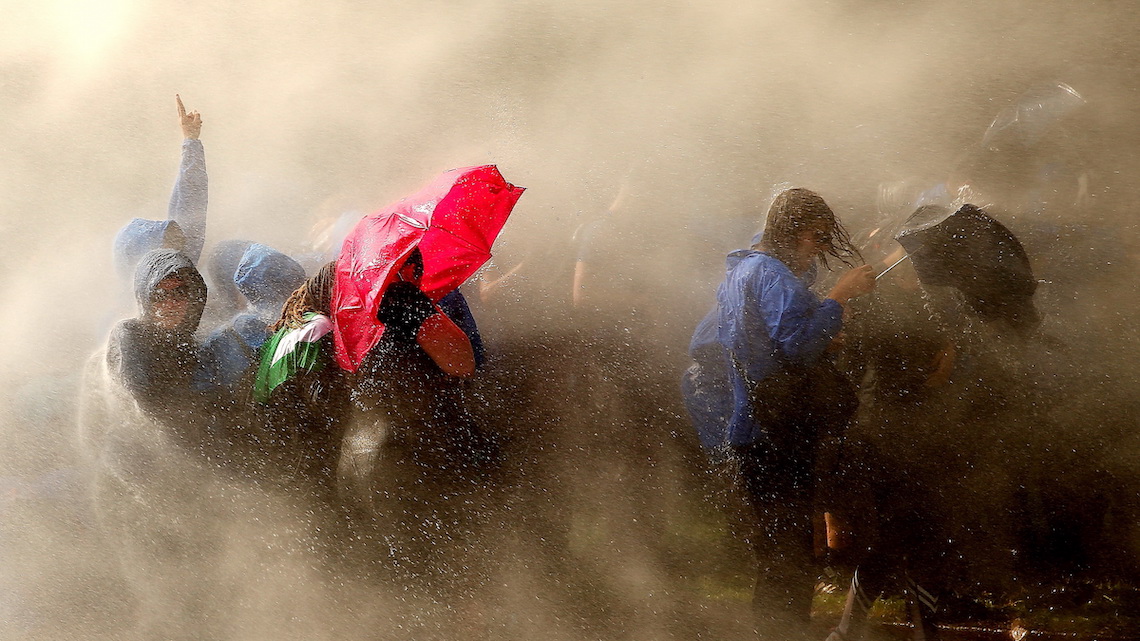 From event to event, the Discovery Art Fair team always deliberates on how to make the art viewing and buying experience better for the visitors. And also, how to make the presentation more interesting for the galleries and artists interested in exhibiting. The key is to offer a fresh segment, something new or exciting, which hasn't been in the limelight for a while, or – ever.
This year, our team gathered an exciting group of exhibitors who will all show the latest positions in art photography. Curated to entice those interested in collecting fine art photography, but also to inspire art photographers and other photography galleries to take part, this selected group of photographic booths will showcase many classic and thrilling ideas and concepts in contemporary art photography.
In no particular order, we present to you twelve exhibitors focused on camera-based art.
Taunus Foto Galerie
Taunus Foto Galerie is a very young gallery from Bad Homburg in Hesse, which specializes entirely in art photography.
Founded one year ago by a financial services expert David J. Mark, the gallery aims to offer collectors and art lovers limited edition prints of some of the world's best photographers, to tell the stories of the photographers and their images and to bring the prints to life.
The art fair program unites four photographers through their love of traditional, handmade, analog, monochrome photography: Roman Loranc, Birgit Maddox, Angus Haywood, and Oliver G. Miller.
ARP Galerie – Sebastian Wehrle
ARP Galerie from Hanau will present the works of a young Schwartzwald artist Sebastian Wehrle.
His characteristic style focuses on balancing tradition and modernity through a series of portraits. All meticulously staged and photographed, these portraits are a part of the contemporary discourse on the subject of home, tradition, emancipation and identity. They reflect how innovative and modern the image of Schwarzwald is and how its diverse and integrative cultural heritage lived to this day.
EXTRACTART – Tim van den Oudenhoven
The Berlin project space EXTRACTART presents the photographs of artist Tim van den Oudenhoven, selected from his Horror Vacui series.
In his Horror Vacui series, the artist shows isolated nocturnal landscapes in a sea of black. These highly aestheticized images deal with the idea of black a looming end, a final and inevitable conclusion of all matters. They explore the fear of the black void, the transience of life and physical existence through the absence of any orientation elements, save for the lit object.
Tim van den Oudenhoven's photographs offer a special viewing experience and inspire reflection and meditation.
Galerie Z22 – Katerina Belkina
Berlin gallery Z22 presents photographs of the internationally renowned photographer Katerina Belkina.
In her work Katerina Belkina plays with different narratives, while focusing on the life of a woman. We can read familiar stories in her photographs, stories of a young girl, maiden, woman or a mother, all interwoven and connected through her personal experience. They are both universal and intimate. Over time, Belkina developed a highly recognizable style, while we can easily read references to renaissance or modern masterpieces throughout her oeuvre. Inspired by her childhood, her surroundings and experiences, this amazing photographer inspires us to reminisce and reconnect with ourselves.
Kornelia Boje
Berlin-based photographer Kornelia Boje creates works dedicated to contemporary dance. At the fair, she will present photos taken in 2018/2019 that represent photographically captured choreographies of Sasha Waltz.
In Kornelia Boje's photos, the dance is unlike anything we've seen before. The unusual composition of color and movement creates a singular magic that shows the dancing experience in a very subjective manner. For the artist, photographing dance is a special ode to her father, while her own experience is transmitted visually and viscerally.
Katrin Sandmann-Henkel
Devoted to architectural photography, Katrin Sandmann-Henkel explores unique perspectives of cityscapes. Through her lens, she portrays big city structures in a new light, sometimes enhancing colors and cropping her visions during the editing process.
Her focus is both on modern architecture and landmarks, and she approaches them through multiple exposures thus creating a layered, meaningful image. In her conversation with the buildings she photographs, the artist lets go of the photographic rules and discovers new ways of making her image move, breathing a new life into it and almost falling into abstraction.
Bianca Artopé
Interdisciplinary artist from Munich, Bianca Artopé will present a series of special digital collages. In her work, she juxtaposes desolate urban spaces, cityscapes, historical architecture and old photography, while she saturates her images with vivid color. Created from real-world places, dreamlike spaces that Bianca Artopé conjures are utterly imaginary, inspirational and oddly familiar. Through them, she explores the relationship between man and nature, time and space, old and new both via form and content.
On a more contemplative level, she poses important questions related to the future of humanity, the belief system and the role technology will have in the lives of people.
Collectionmark – Markus Winkler
Coming from Darmstadt, collectionmark gallery presents works by photographer Markus
Winkler. With his polaroids, Markus Winkler would like to revive the ephemeral. As photography develops, the past is brought to life and not forgotten. He approaches his work as a haven of calm, in contrast with the fast paced times and the click-based photography we are witnesses of.
Fabian Brandt
Frankfurt-based artist Fabian Brandt will show a collection of his artistic photographs of nature. Among his works, there will be the work titled "Summer Rain in the Desert", which he photographed several weeks ago in Jordan. It documents a once-in-a-lifetime experience the artist had, seeing a summer rain in the middle of the desert. As the water rose from the hot sand, it formed different vapor clouds reminding him of a sandstorm. By documenting this rare and surreal phenomenon, the artist witnessed the surprise and joy among the Bedouins and the life in the desert.
Katja Gehrung
Katja Gehrung focuses on scenic photography, photographing herself in different roles. Thus she addresses the current flood of banal selfies, contrasting them with her meticulously staged visions. Through her body staging, consciously playing with the aesthetic of advertising, the artist dissects female sensitivities and undermines the value of male gaze-dominated images of women. This way, her self-ironic explorations of the ego make the critical approach to a very contradictory time possible.
Discovery Art Fair x Lions Edition Collabroation – David James Young
Once again, DAF presents a special charity project in close cooperation with the Lions Edition.
The 5th Lions Edition was created by the internationally renowned photojournalist David James Young. The photos by this Scotland-born photographer represent the documents of current affairs and impress with their powerful dynamics and artistic aesthetics.
David James Young rose to fame after his "No Mercy" photo was published depicting the protests against the G-20 summit in Hamburg in 2017. This work was published in all national media, the "New York Times" and it was nominated for the "Press Photo of the Year" award.
"No Mercy" photograph will be available as an ultra-high-resolution fine art print on Alu-Dibond in two different versions, all formats published as a limited edition. "No Mercy I" (99 x 176 cm / edition: 10) is available for EUR1.950 plus EUR500 in donations, and "No Mercy II" (45 x 80 cm / edition 50) sold for EUR590 plus the EUR200 donation share.
Lions Art Edition collaboration with David James Young will benefit participating Lions clubs and their charity projects. The buyers of the artwork can decide which Lions club or which charity project your donation will go to.
Apfelweingalerie – Anke Stein and @fotomartsch
Apfelweingalerie will show two exciting photographic projects by Anke Stein and #CoronaHeroes by @fotomartsch (Martin Schitto).
Anke Stein is a Frankfurt-based photographer dedicated to Polaroid photography. The gallery will present POLA DREAMS, a cross-section of her work. These emotional recordings look as if they were made in the early days of photography, dreamlike and distant, yet familiar. The POLA DREAMS images will sell as uniques, while there will be motifs offered in limited editions of 10, as "Pola fakes".
The second project, #CoronaHeroe by @fotomartsch (Martin Schitto), shows people who continue to do their work during the COVID19-related lockdown. Sellers in grocery stores, street vendors and, most importantly, the medical staff in clinics where corona patients are cared for.
This poignant series is meant to serve as a memento for all of those who put their life in danger to serve others and help stop this vicious virus. The series consists of three portraits made in the Aschaffenburg Alzenau Clinic at the end of an early shift in April 2020. Together with the first-aid kit reference, they make a triptych, reminiscent of a medieval altarpiece.
All images are courtesy of the respective galleries and artists. Featured image: 07.07.2017,Hamburg,HH,Während der G20 Gipfel in Hamburg haben Gegner einer der Zufahrtsstrassen gesperrt . Die Polizei setzte Wasserwerfer ein. Hier auf der Schröder-Stiftstr in Hamburg