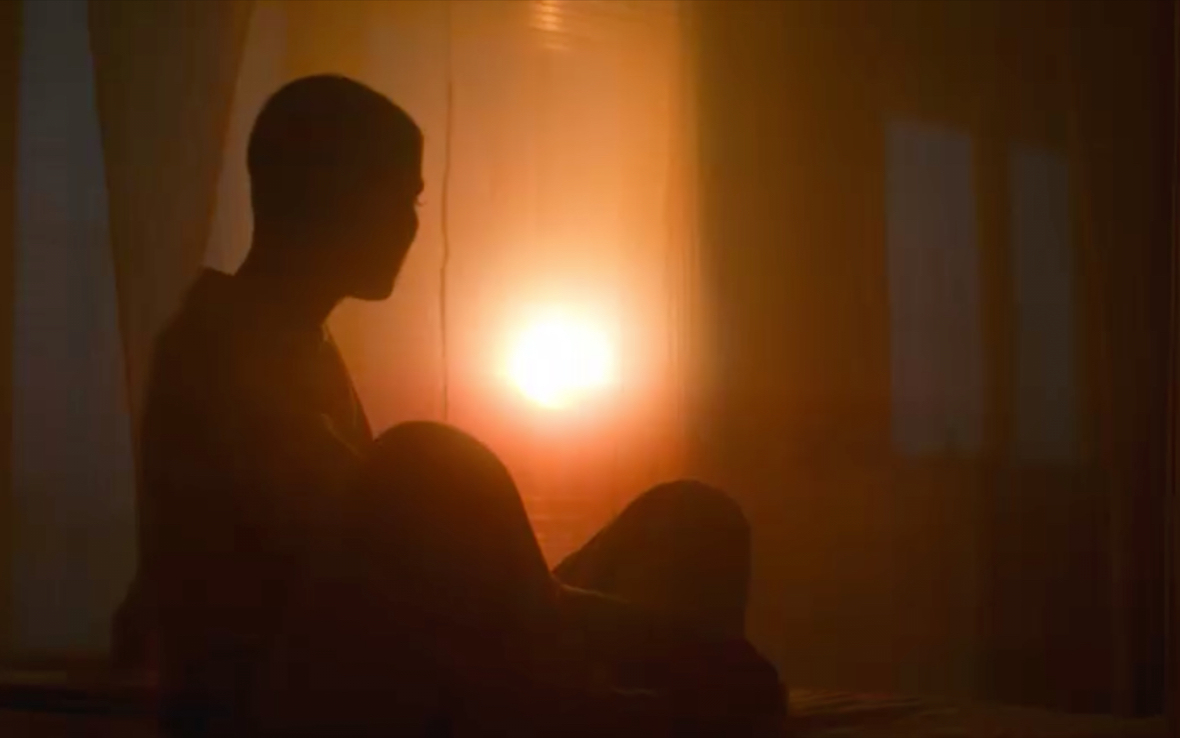 Mundane, unimportant objects calmly occupy spaces filled with diffuse, ethereal light. This would be a possible description of Janine Seelen's art, a conceptual visualization of the serenity of a specific moment in space and time. The visual impact of her works is elusive, but intense, as we are viscerally attracted to them, captured in an unidentifiable, vaguely familiar room.
It's by the choice of the painting materials that Janine Seelen creates the feeling of a vibrating un-reality, inviting the viewer to pause and reflect. The use of scale, but also paper as the base of her work is significant – there is instant awe and transience to them that serve as the perfect foundation for the meditative images. At the same time, oil sticks and soft pastels make a structured composition giving it a particular tangible quality and breaking the light in a characteristic way. We can almost catch a glance of glistening surfaces and shadows in Seelen's works, hidden in the seeming micro-movements dispersed throughout the picture. There, we become immersed in it, through the ubiquitous intimacy and the tactility present in the fine texture of the pieces.
Art, poetry, and energy exchange
Multi-disciplinary artist Janine Seelen blends visual art with poetry, often writing poems connected to her art pieces and the experiences portrayed in them. Concepts of space, transience, and energy dominate her work as she strives to capture complete experiences of certain moments in time. All the materials she utilizes serve to awaken an intuitive connection between the observer and the work, seeking to achieve an energy-based relationship. "Energy follows thoughtfulness," Seelen says, explaining her vision, but also summarizing the pinnacle a viewer can expect after genuinely connecting with her pieces.
Janine Seelen at Discovery Art Fair Frankfurt
At the upcoming Discovery Art Fair in Frankfurt 2022, Janine Seelen's booth will feature two large-scale pieces from her series "Zones" and "River House" along with a selection of other pieces. To accompany her visual presentation, the artist will also show the film "Ruhe/Calm" inspired by her poem of the same title. Although her works come from different series, they follow the same concept, united under the exhibit title "The Ordinary Surrounded by Space" Seelen has selected.
Janine Seelen is a German award-winning graphic designer and artist with a 25-year background in design. Her artistic journey started in 2019 when she started to transfer her sketches of various series into large formats, while her first exhibition followed in 2021. Her strong belief that communication between art and the viewer/listener can create a strong bond due to the exchange of energy is what guides her art practice.
If you're intrigued by the works of Janine Seelen, join us from November 3-6, 2022 at the next Discovery Art Fair Frankfurt.
Featured image: Janine Seelen – Ruhe, 2022, film still