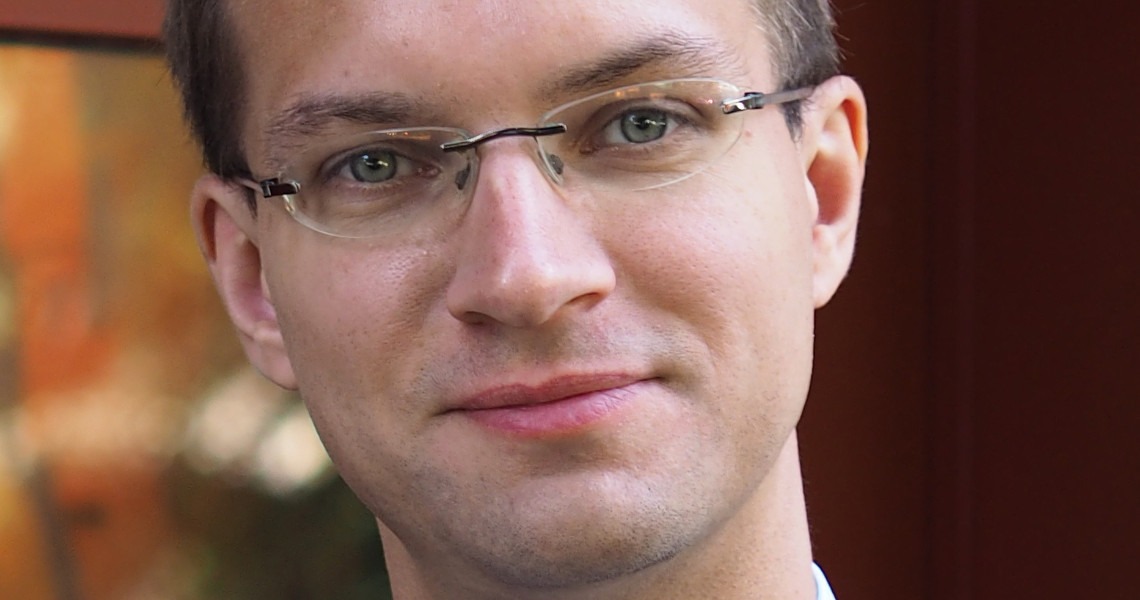 Mr. Peter Schikorra is a great art enthusiast and an entrepreneur who runs a wonderful place in the heart of Berlin-Kreuzberg, called artfein Gallery. This gallery is dedicated to contemporary painting, sculpture and graphic works and it presents precious pieces of both well-established and novice artists. In addition to his constant efforts to organize an exciting and versatile exhibition program, Mr. Schikorra has also initiated an Artist in Residence program, geared towards new trends and new artistic collaborations and discoveries. Thanks to this program, visiting artists can stay up to six weeks in Berlin and enjoy the rich cultural background and history of the capital of Germany.
Mr. Schikorra and his artfein Gallery participated in 2015 Berliner Liste and because of their great experiences, they decided to reapply and become the part of our 2016 event as well. In our pleasant conversation with Mr. Schikorra, we found out more about his impressions on the last year's Berliner Liste, his plans when it comes to his own projects as well as his general opinion on the artists and art scene of Berlin.
Mr. Schikorra, you are the owner of artfein Gallery and you have been in charge of many exhibits at this venue. Can you tell us more about your business and its history – how did you come up with an idea to open an art gallery and when did it happen?
I devoted myself already for art and its impact on social processes for quite a long time. artfein GALLERY – opened now two years ago – shall give well-established and well-known artists a platform, as well as to stand by young artists side for their first steps on the art market.
Your gallery is welcoming both mature and beginner artists. Do you have any specific criteria in your mind when choosing whom to collaborate with?
Our gallery has its focus on figurative painting and sculptures but there are no criteria which create a "mathematical formula". Considered subjectively, the artist and I have to talk the same language. At the same time the artist has to have a high order of professionalism and a good education. In general I could say that we would collect the artists, which we are representing, ourselves.
You also run an Artist in Residence program, which must be a very appealing project for many young artists, especially foreign art students eager to experience a combination of education and travel. What is the schedule of this program? It is a summertime program or is it available anytime?
Our Artist-in-Residence program is still in the fledgling stage but it shall be an all-year program. We already rented a flat in the same building where our gallery is located. It is our idea to support foreign artists and we will cooperate with other galleries within Berlin so we can offer a broad network of contacts and a platform to show and sell their art.
In 2015, artfein Gallery took part in our Berliner Liste art fair. Was it your first-time experience with an art fair? What were your initial expectations and did the fair manage to meet them? What was your favorite section of our fair?
Yes, the Berliner Liste in 2015 was our first art fair and we expected to gain more attention for our gallery. The press proximity and the lively exchange with other gallery owners were the foremost parts of the art fair – besides the well selected location.
What were your experiences with the participating artists at 2015 Berliner Liste? Did you start any collaboration and if so, was it successful?
We got to know Rainer Langfeldt, a more known German artist, great exponent of the "young savages" and who had his breakthrough on the art market in the 1980s and 1990s. We are not only representing him now but a good friendship is connecting us already.
Generally speaking, how did you find the organization of the fair and the Kraftwerk venue itself?
The Kraftwerk with its modern industrial landscape offers a great setting for presenting contemporary art.
Berlin is known as one of the most active and most prolific European cities when it comes to contemporary art. Based on your experiences, what is the strongest aspect of Berlin when it comes to its art scene?
It is the internationality and the mix of cultures in Berlin which shows up like a big melting pot. It vitalizes the culture scene and is challenging at the same time.
You are constantly exposed to many different sorts of visual arts. Do you notice any technical and conceptual patterns when it comes to artworks of young artists? Is there such a thing as trendy art?
To timely discover trends is clearly one of our objectives. But I don't see myself alone with this task. It depends more on active and trustful communication with our artists. I believe only with a lot of experience and sincerity an equitable statement, such as about trends, is possible.
Have you ever visited any foreign art fair and if so, how did it compare with German art events?
We currently establish our gallery on the German art market and the first international contacts already emerged through the Artnet network. We are confident that many will follow.