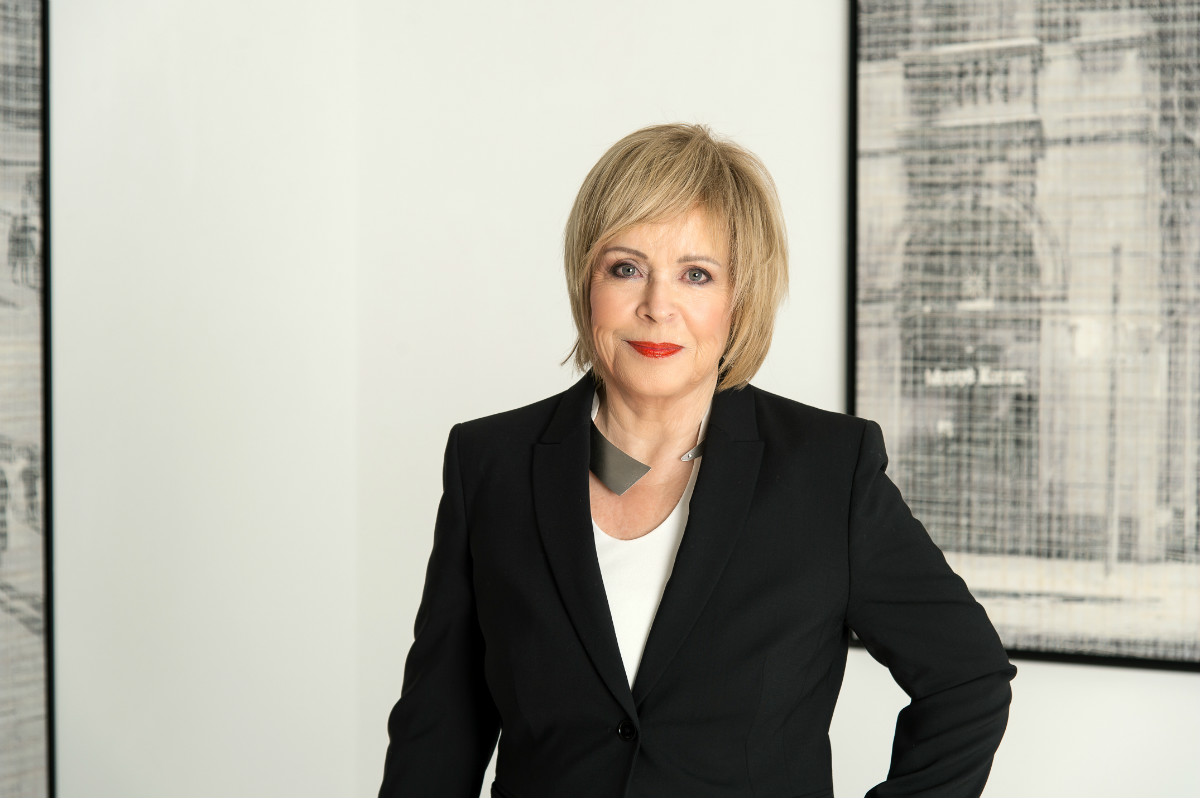 With its orientation standing in the world of new Contemporary Art, KÖLNER LISTE 2017 will also host some of the most experienced Cologne fine art gallerists and dealers. One of our participating exhibitors will be Galerie Reitz – a new space for the city perhaps, but an established institution in Europe.
Run by Angela Reitz, this art gallery was founded in 1984 in Switzerland. Over time, Ms. Reitz became a renowned gallerist and art advisor in Basel, with a constantly growing, diverse roster of contemporary artists. In 2015, she has made a bold decision to relocate to Cologne fine art realm, supporting the idea of this Rhineland city as the important European art center.
In this interview, we talked to Ms. Reitz about her successful career, the recent relocation and the vivacious gallery scene of Cologne and of course, about her plans for the KÖLNER LISTE 2017.
Galerie Reitz and the Move to Cologne
You opened your gallery in 1984 in Riehen, Basel. What inspired you to enter the world of art in such a way? How would you describe this long and prosperous experience?
Switzerland is the ideal location for a contemporary art gallery. Galleries are differently integrated into cultural events than in Germany – they are perceived much more strongly as a point of entry, in order for people to get informed about current events in the world of art. Also, the collectors appreciate the interchanging exhibitions as well as the personal involvement of gallery owners and their advice.
In 2015, you've relocated your art enterprise to Cologne. What prompted such decision?
Cologne is a city with an intensive, diverse art scene, which is continually evolving. The new center at the Rheinauhafen – a place of striking architecture combined with an interesting urban development concept – is what gave the decisive impulse to move into the Rhineland metropolis. The space, the new gallery location has quickly established itself in the scene.
How would you compare the Basel and Cologne fine art scene? What are the similarities and differences? How did this reflect on your gallery?
There are significant differences between the Basel and Cologne fine art scenes: in Switzerland, art is understood as a collectable and an investment object to a much greater extent. Many of my customers have continuously acquired new artwork, but they have also been directly and professionally involved in the collecting process. In Germany, objects are integrated into the everyday life – they depend on living or office space. This particular feature has no influence on the work of the gallery, since there must always be an attractive range of the artists represented.
About the Cologne Fine Art Scene Today
Speaking about Cologne's contemporary art and gallery scene today, how would you describe it? What are your favorite aspects of this West German city?
Cologne fine art world offers an attractive mix – both in terms of the art on offer and the individual galleries. Many of them have been present in the city for decades, with new and sometimes unusual conceptions. There are also artist studios that offer space for attractive exhibitions. This naturally means that newcomers can always be discovered among the many artists here, and current art trends as well as art trends in Cologne can be recognized very quickly.
What places in Cologne would you recommend to a contemporary art lover?
Cologne, for example, has one of the best places of interest for contemporary art found at the Museum Ludwig. I observe the gallery scene, naturally, and I am very interested in new exhibition locations. I believe that an extensive offer makes the location even more attractive.
You are a keen participant of several major art fairs around Germany. How important are these fairs for a contemporary art gallery today?
Art fairs have become increasingly important for me as a gallerist, especially in the recent years. For a long time, I have been observing a change in the buying behavior of art lovers or collectors. They attend art fairs more intensively in order to obtain a general overview – decisions are then made directly at the gallery booth. It's just as important to have an updated homepage, showing the latest works by the artists represented. With my gallery, I enjoy making use of the opportunities for a continuous presentation.
Galerie Reitz in the World of Contemporary Art
Getting back to Gallery Reitz, how would you describe the art and artists you select? What are the criteria that guide you?
In my pool of artists, there are creatives who make an impact through their use of techniques and unusual material and whose expressions come with a high degree of recognition. They are internationally established and many are represented in well-known collections. At the same time, I always look for new styles that fit my gallery.
How do you see the German contemporary art scene today?
At the moment, contemporary art is as diverse as perhaps never before. It stretches from classical works in oil on canvas, to the use of digital techniques. Much of this is certainly only a short-term trend, while some of them will last and will have a significant impact on further development. This includes, for example, the use of photo material, which is very differently integrated into the creative processes of many contemporary artists.
Looking forward to KÖLNER LISTE in late April, what program will you prepare for this occasion?
I am very excited about this fair, especially since it has the opportunity to win us over with a professional, thought-out concept after the move of the Art.Fair to Düsseldorf. I will be represented with paintings and sculptures. The gallery will show works by artists such as:
– Claude Roegiers with works of overpainted photography;
– Renata Tumarova – She is currently one of the most sought-after artists at all fairs;
– Eva Ohlow – A versatile artist who develops paintings and objects made of rubber, steel sheet, iron, aluminum, and plexiglas;
– Ralf Bohnenkamp – An artist expressing himself through a mixed technique on canvas;
– Jupp Linssen – His multi-layered works made of materials such as zinc plate, wood or oxidized iron on canvas;
– Zeljko Rusic – The creator of sculptures made of wood or aluminum.