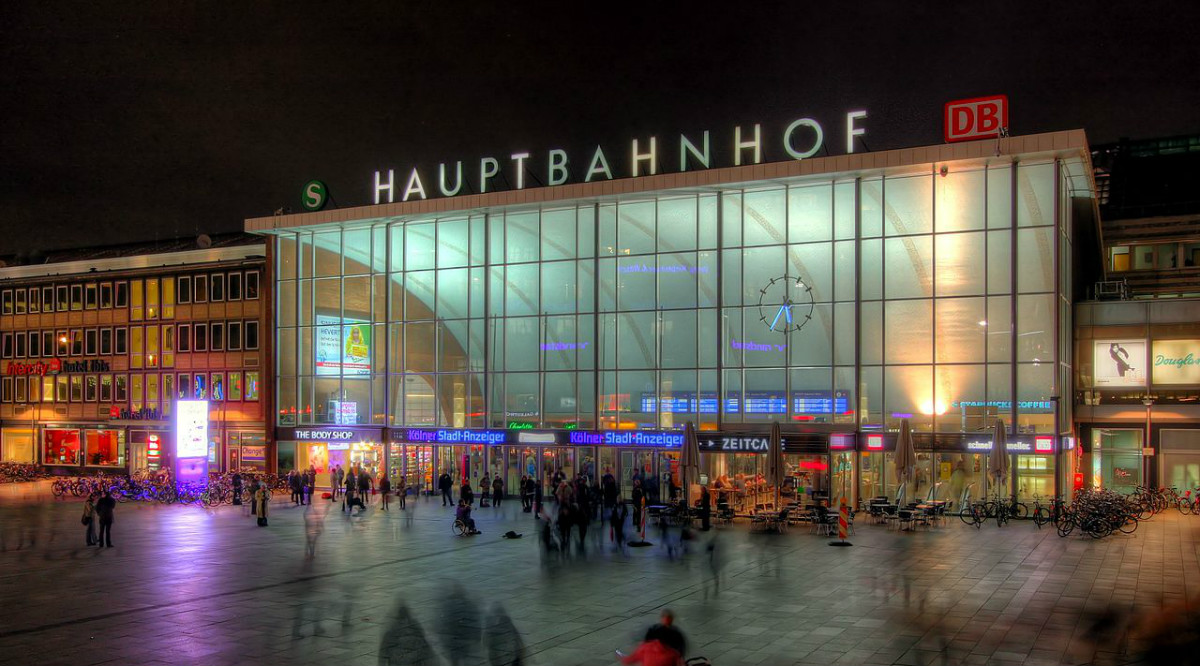 Art week is a busy time for Cologne. It is the first week of the year in which gallerists, artists and art lovers flock to the city from all over Europe. Next to their prime goal to see and acquire new art and mingle with the international crowd, a lot of these creative thinkers are inspired to see more of the Rheinland cultural center. As we previously advised on the best of the cultural places Cologne has to offer, we at the DISCOVERY ART FAIR would like to help our visitors to find the perfect accommodation.
As a commercial hub, Cologne is densely populated with all kinds of hotels, from the big chain representatives such as Courtyard by Marriott, Ibis, Radisson and others. Choices and locations are many, but there is always the question of finding the ideal place to stay, the one that will the guest feel most comfortable. Tackling this challenge, we've turned to Booking, one of the world's most popular websites for finding accommodation online. Browsing through an abundant offer on their website, we found several thematic solutions, all still available during the art fair days.
The advice is to hurry and book your own place at one of Cologne hotels now, before the rest of the art crowd snatches all the best deals!
Cologne Hotels with Guarantee of Perfection
These accommodation picks might not all be among the most expensive, but the guest impressions and the quality of service is certainly at a very high level.
Garten-Hotel Ponick
One of our favorite places to stay in Cologne is a tranquil, family-style place, located outside of the city center. As the name of the hotel says, it has a wonderful garden, a little piece of Arcadia in the middle of the busy city. Room rates are more than decent for this quality, while reviews label Garten-Hotel Ponick as "wonderful".
Excelsior Hotel Ernst am Dom in Köln
An old, elegant palace, located right next to the iconic Cologne Cathedral. Perfect for all of those who enjoy staying in the very center, where the streets are always busy, with an easy option to retreat into the luxurious interior of Excelsior Hotel Ernst at any moment of the day. Great deals are available for this high-end accommodation!
1st Floor Köln 2
A modern hotel in Nippes is a little outside of all the central craze, but close enough to reach the Cologne Cathedral in 10-15 minutes. 1st Floor Köln 2 offers artsy, big rooms, spa facilities and has an impressively high review score! Room rates are surprisingly good for quality of this kind.
Stay Close to XPost!
We would love to have collectors and art lovers visit us every day, but that would require staying a bit closer to the historic Xpost. Here are our favorite picks for easy-to-access hotels.
NH Collection Köln Mediapark
Modern design, comfortable, accessible, NH Collection Köln Mediapark has everything an art fair visitor might need. It belongs to the newer generation of hotels and one of the big global chains, so great standard is a given.
Centro Hotel Royal
Located on the Hansaring, Centro Hotel Royal is well connected with the rest of the city and it's one of the convenient places to reach Xpost. A modern venue with all the standard room features, this place is a great value for money.
Cityhotel Storch
At 5 minute walk from Mediapark, Cityhotel Storch is one of the rare walking-distance hotels our visitors might find interesting. An unpretentious exterior hides all the standards required for a comfortable stay in the city.
Best budget Picks
Art lovers who also love to travel on a budget might find our budget picks interesting.
Novotel Köln City
A member of the one of the biggest budget hotel chains in Europe, Novotel Köln City is no different. Great deals on room rates are available and all standard features are there.
Radisson Blu Hotel Köln
Another representative of a big chain, Radisson Blu Hotel Köln definitely provides a fantastic value for money. Keep an eye on the deal of the day!
Park Inn by Radisson Köln City West
A 4-star hotel in Ehrenfeld, Park Inn by Radisson Köln City West, offers the possibility to reach XPost quickly, while allowing the visitor to enjoy some of the alternative spots in town.
Hotel Lasthaus am Ring
Located on Hohenzollernring, Hotel Lasthaus is a quiet, family-run place, with all the comforts a guest might need.
Cologne Apartments – Feel at Home
Finally, for those travelers who enjoy a more homely feel in an accommodation, there are several brilliant apartments we recommend.
Cosy Cologne
Situated outside of the city center, on Niehler Damm, Cosy Cologne retains one of the best reviews of the entire accommodation offer for Cologne. It's cosy, clean and close to the Rhine!
Apartment Miro
Enjoy a 5-star home feeling at this apartment, say the reviews. Apartment Miro is a well-designed place, located in Altstadt-Nord, very close to the center.
Haus am Rhein Köln
Cologne is not only about art and history, nor about economy and media. It's a lot about the river Rhine, and this Haus am Rhein offers a unique view on the greatest treasure of this West-German city, away from the center and the crowds, but still close enough to browse through.
Feature image – Köln Hauptbahnhof, © Raimond Spekking / CC BY-SA 4.0 (via Wikimedia Commons)