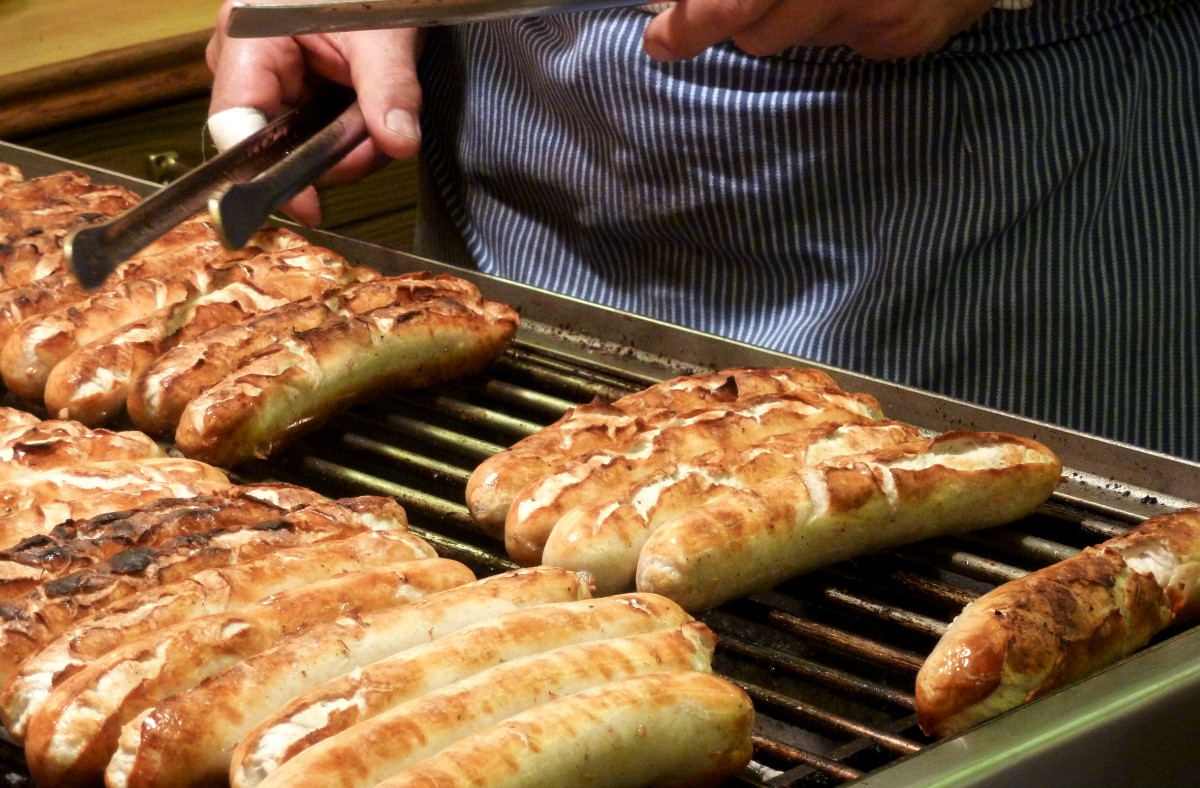 Even though many consider German cuisine a rather simple repertoire of meats, cheeses and potatoes in million different variations, it has proven to be far more than that. With each region or city having its typical set of dishes, Germany is a rare country showing so much influence of cultural, social and historical circumstances in its good. We must admit that there is a certain magic in the selection of sausages (not to mention the beers), while fruit pies and cakes do provide more than just a comfort. Even though it might lack the refinement of French cuisine or the perfection and simplicity of the Italian culinary art, German cuisine is tasty, abundant and satisfying. Still, we would advise all of our art fair's visitors to explore the international culinary offer of Cologne further, as the city has many classical "brauhauses", avant-garde, honest or fine restaurants to offer.
Browsing the Fine Dining Cologne Restaurants
For every art fair visitor meal planning might be a necessary challenge. The day easily slips through the fingers and we at the DISCOVERY ART FAIR always try to make our collectors feel welcome and happy. However, when the evening comes, many of them might want to treat themselves with a nice dinner, so we've endeavored to select several fine dining restaurants of different variety.
One of the most famous gourmet restaurants in Cologne is Hanse-Stube, a part of the elegant Excelsior Hotel in the center. It has won awards and acclaim throughout the country, so make sure to make a reservation. If you are looking for fine foods with a taste of Asia, a Japanese restaurant Daitokai is a good choice. The place stands on the upper scale of Japanese eateries in town, in terms of offer, quality and naturally, price. Finally, fine dining selection wouldn't count without a French representative. We would recommend La Societe, its beautiful dishes and a selection of classical, seafood and experimental dishes.
International Scene of Cologne Restaurants
Fine dining is fine, but there are art lovers who love to eat well, pay decent prices, but save the most of their budget to build their art collection. For all of our art fair visitors, we picked our favorite middle-range priced Cologne restaurants, selecting from a wide variety of international places.
Plomari is one of the most popular Greek restaurants in the city, with its offer of seafood, meats and meze in a traditionally Mediterranean style. Pasta Bar on Salierring provides a welcome Italian option, while Gaststaette Bei Oma Kleinmann is just ideal to get further acquainted with German homestyle cooking. There is a number of great Asian bistros across town, from Chinese such as LeiLei China Lounge, Indonesian – Bali, Thai – Bangkok, Japanese – Zen or Lebanese – Habibi, there is more than enough to choose from. Even those that might come across diners not on our favorite can be sure that the quality of food and service will be to their satisfaction.
Cologne Street Food
Street food in Cologne is very diverse, a direct result of the colorful range of the city's inhabitants. You can find all the big food chains here, from Dunkin' Donuts to Starbucks, but we would recommend going for something more local. A large number of Turkish doner places is a must-try, but it's easy to find good pizza, Mexican snacks, and a great assortment of burger bars, like Die Fette Kuh (literally – The Fat Cow), Hans im Gluck or Beef Brothers. Wurst or sausage is definitely something to try while in Cologne, ideally accompanied with beer – the popular Gaffel Kölsch. As suggested by a local, Brauhaus Stüsser is one of the best places to eat just that!
Cologne Breakfast, Lunch and Dinner – Tips from a Local
An art-loving friend and foodie made an effort to suggest several food places especially for our esteemed visitors. Café Schmitz is a nice place for coffee, but also for lunch. Cafe Extrablatt, the one directly at Eigelstein, close to Ebertplatz, has good prices and is perfect for breakfast or lunch. One of the popular club-bars in Cologne is the King George Klubbar, a recommended experience. Finally, for those who are looking for a typical "brauhaus" with traditional beer and food, Brauhaus Stüsser is the choice, as previously mentioned.
Whichever eatery you pick while browsing for Cologne restaurants, we are sure you will not make a mistake. You can always grab a pretzel for the road in one of the city's lovely bakeries. For more serious dining experiences, we hope to have helped narrow your choices at least a little, since we know how exhausting art viewing can be. Bon apetit!
Featured image:
Author Oxfordian Kissuth – German Bratwurst – Wikimedia Commons. Addresses and reviews for each of the restaurants all available on Trip Advisor.