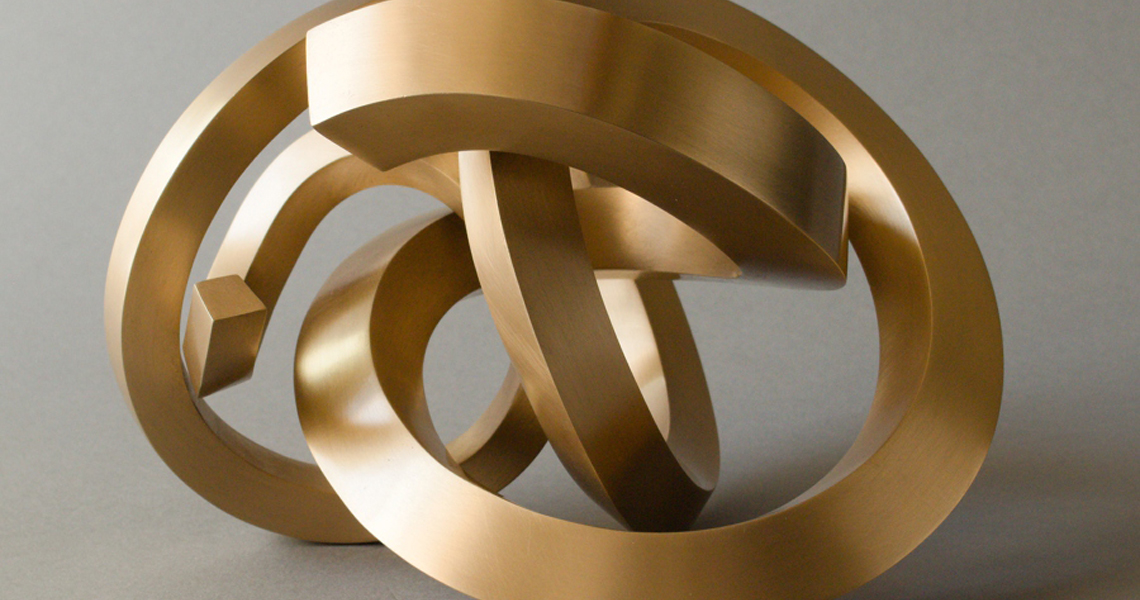 A multi-layered, extensive sculpture show is part of this year's Discovery Art Fair Frankfurt. Spacious sculpture spaces break through and complement the booth architecture and also allow the presentation of large-scale works. You can look forward to a high-quality offer of sculptures, plastics and installations from which we would like to introduce some here in advance…
VUNU Gallery – Viktor Frešo
A special highlight are the oversized sculptural installations by Viktor Frešo, presented by VUNU Gallery from Slovakia. Whether with his nine-meter-high balloon with a simple drawing of nose and mouth or the three-and-a-half-meter-high figure of a "little man" with a disproportionate body and an arrogant, angry expression, Frešo's emotionally powerful works irreverently and self-ironically question the stereotypes of our perception of art.
Bode Galerie – Ottmar Hörl
With the oversized Dürer Rabbit by the renowned conceptual artist Ottmar Hörl, the Nuremberg Bode Gallery presents a work full of art historical references that at the same time invites to interaction. In his works Hörl deals with the aesthetics of everyday culture. In doing so, the artist sees himself again and again as an initiator of communication processes, in which he stimulates new ways of thinking and seeing.
Parcus Gallery – Ursula Commandeur
The work "Virus" by Ursula Commandeur, from this year's Parcus Gallery fair program, proves how fascinatingly beautiful and artistic a pathogen can be. Made of a multitude of interwoven individual parts, the extraordinary black and white sculptures by the award-winning artist are crafted from porcelain and wire.
Felix Haspel
The Austrian artist Felix Haspel focuses on artefacts of human activity. A steel plate shot through with heavy military ordnance forms the center of the sculpture "Shot I". The artist combines this extreme energy event with light steel bodies reminding of textiles and cushions.
Paul Hirsch
The "Movable Sculptures" by Paul Hirsch can and are meant to be changed. This creates a dialogue in which the viewer becomes a co-creator. As part of the fair, on Saturday and Sunday, the dancers Philippa Maurer and Lara Cadez explore the question: What happens when these transformations of the sculptures are embedded in a dance dialogue?
Galerie Z22 – Andreas Kurus
The sculptures by Andreas Kurus in the fair program of the Berlin Gallery Z22 transform what we think is waste into art. He creates his dolphin sculptures from collected plastic waste and thus artistically addresses the urgent problem of plastic pollution in the oceans.
Galerie Kerstner – Ralph Kerstner
Ralph Kerstner, presented by Gallery Kerstner from Kronberg im Taunus, loves the challenge of realizing things that are seemingly unrealizable. The knowledge he gained in his days as an engineer benefits him in the realization of his daring designs. He constantly explores the limits of the material and goes beyond anything that has already existed with production processes he has created himself. His Plexiglas sculptures embody the fascination of color and light.
Reinhold Mehling
Wood sculptor Reinhold Mehling presents unique sculptures he hollows out leaving only a fine wooden skin. His program is enriched by exhibits in which the artist produced enlarged versions of his works with the help of a 3D printer combined with a welding machine.
ARP Galerie – Birgit Feil
"Luftkissensitzer" and "Sessellifter" floating in space by the artist Birgit Feil await the art fair public at the ARP Gallery booth. The artist models her figures out of clay before making a negative mould and pouring them out with Acrystal. "The realistic figures represent the people who surround us every day, as doppelgangers with a déja vu guarantee. They are not classical beauties, but prototypes for the human in itself, unagitated and silent representatives of the human species in a noisy world." (Marko Schacher)
gräfe art.concept – Solveig K. Bolduans
Solveig K. Bolduans' colorful herd of goats enjoys free run, presented by the Berlin gallery gräfe art.concept. In these endearing art objects, whose incomparable charm can hardly be resisted by any art lover, various aspects of Bolduan's sculptural work come together, such as the equally expressive and stylized exterior, the unsmoothed traces of processing or the artistic exaggeration of details.
All images courtesy of respective galleries and artists. Featured image: Faxe M. Müller "1740 Grad" presented by HLP Galerie