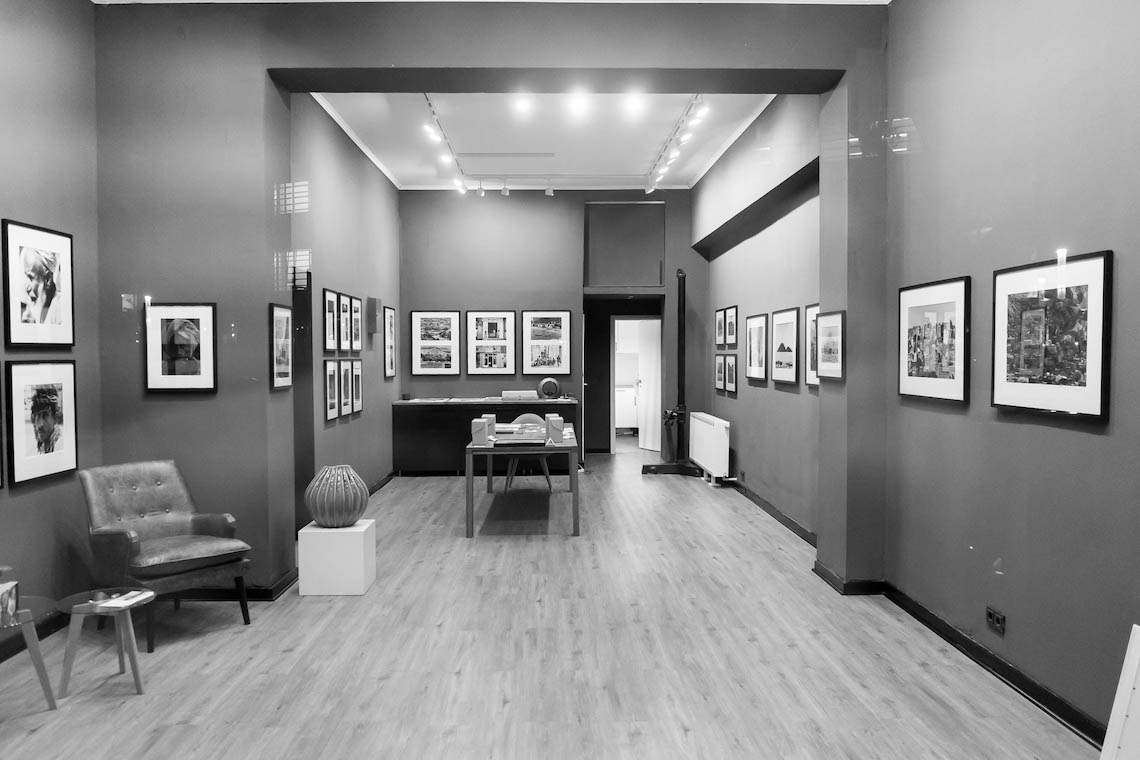 Founded in 2017 by photographer and curator Volker Marschall, Noir blanche gallery quickly became one of the most prominent spaces dedicated to photography both on the growing Düsseldorf art scene and nationwide. Dedicated to photographic luminaries such as Peter Lindbergh, Hans Lux, Walter Schels, F.C. Gundlach, Hannes Schmid, Evelyn Richter and Renate Scherra, Noir blanche exhibits black and white works made by the masters. Among the represented artists, there are acclaimed contemporary photographers from Germany, Europe and beyond. Although the core of the gallery program is dedicated to established artists, Noir blanche includes young photographers into its exhibition program as well, to expand and consolidate the position of photography in the world of art.
For the exhibition at the upcoming Discovery Art Fair Cologne, Noir blanche will present works by FC Gundlach, Walter Schels, Monika Baumgartl, Hans Lux, Christoph Honig, Alexander Basta and Armin Rohde.
F.C. Gundlach
An icon of photography and one of the most important photographers of the post-war era, F.C. Gundlach will be one of the positions exhibited by Noir blanche gallery. His expression has left a permanent mark on the art of photography, as Gundlach gathered many followers and admirers during his lifetime. He was a versatile and influential person, and he was also a gallery owner, collector, curator and founder of the House of Photography at the Deichtorhallen in Hamburg. Gallery Noir blanche is proud to be one of the very few spaces in Europe to showcase works by F.C. Gundlach.
Walter Schels
BFamous for his character studies of celebrities, from politicians to cultural personages, Walter Schels is considered one of the most prominent contemporary photographers in Germany to date. Photographic portraiture is the widest known feature of his momentous oeuvre, ranging from portrayals of people in extreme situations to animal imagery. He is also known for his atmospheric architectural photographs from New York in the 1970s, abstract landscapes, nudes, and floral shots. His unmistakable gaze enabled Schels to create one of the most significant bodies of work dedicated to psychological portraiture.
Monika Baumgartl
A German photographer, performance artist, and representative of concrete photography, Monika Baumgartl, also has strong roots in the film industry. Her architectural, as well as her figure photographs, are subtle narratives, suggesting the atmosphere and the history behind the image. As a performance artist, Baumgartl created movement-inspired photographs, using light contrasts for emphasis, while her urban light and dark photographs touch the realm of abstraction. A vast and diversified oeuvre of Monika Baumgartl demonstrates her gift for the art of the lens, as well as her keen eye to identify and capture the subject for the perfect storytelling effect. Monika Baumgartl's works are represented in numerous collections and museums in Germany and abroad.
Hans Lux
As one of the most famous German photographers of the 70s and 80s, Hans Lux was also the teacher and mentor of Peter Lindbergh. During his career, he developed a recognizable style in photographic portraiture, while also working in advertising. He was innovative with his approach to lighting and created both black and white and color photographs. Galerie Noir blanche represents Hans Lux exclusively worldwide.
View of the Noir blanche gallery. All images courtesy and copyright of Noir blanche gallery