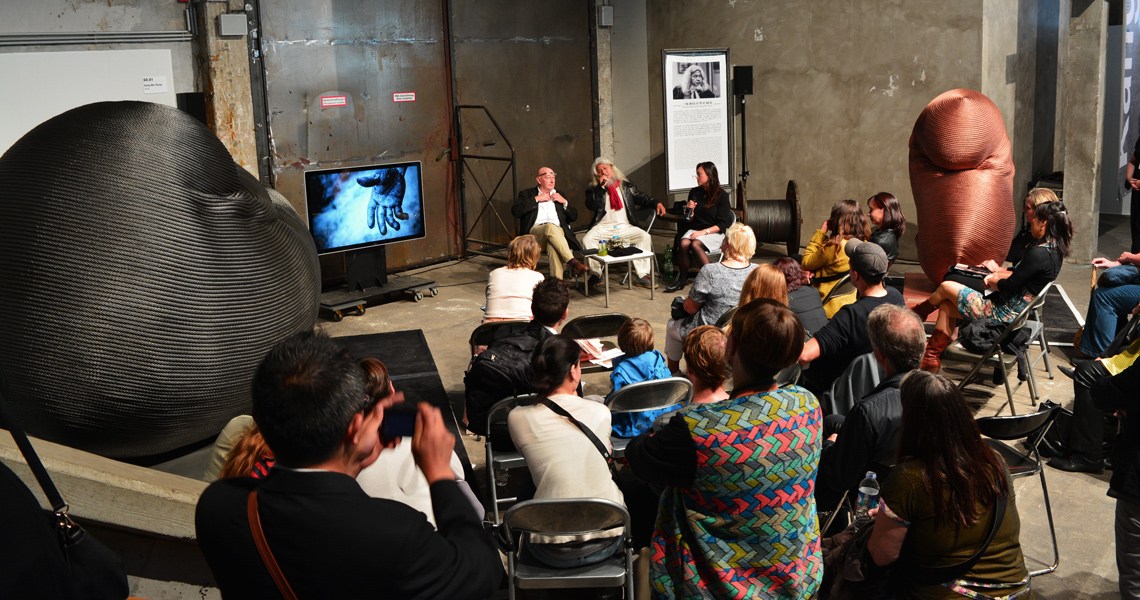 Taiwanese mastermind of sculpture known for his worldwide reputation, Kang Mu-Xiang, is participating in the Berliner Liste 2016 as a featured artist. His mysterious series of large-scale sculptures under the name Path to Life consists of light-reflecting pieces made of recycled elevator steel cables from the famous building Taipei 101. Mu-Xiangs enticing sculptures resemble the form of a human embryo and their tactile texture is soft and inviting. Because of their organic shape and fill, they appear to be alive, yet trapped underneath the heavy structure of modern, urban life.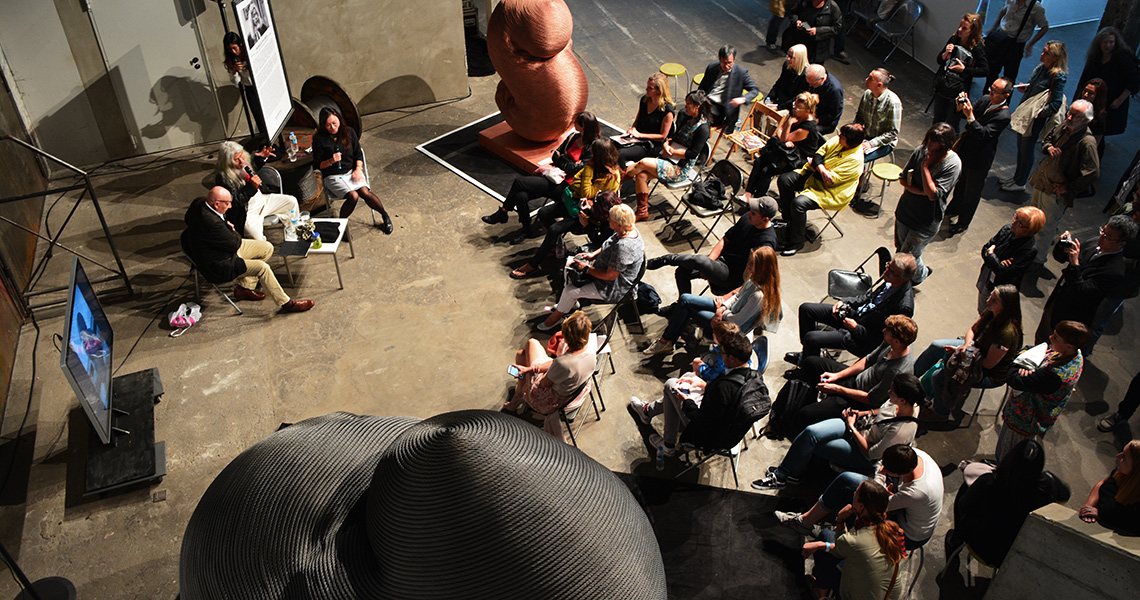 On the evening of September 17, Kang Mu-Xiang had an engaging talk with Dr. Peter Funken, the Berliner Liste curator, about his artistic ideas and environmental concerns. The screening of Mu-Xiang's videos portraying his work was an additional feature during the event.
The entire conversation can be heard on Widewalls Soundcloud, available only in German (with translated portions from Chinese).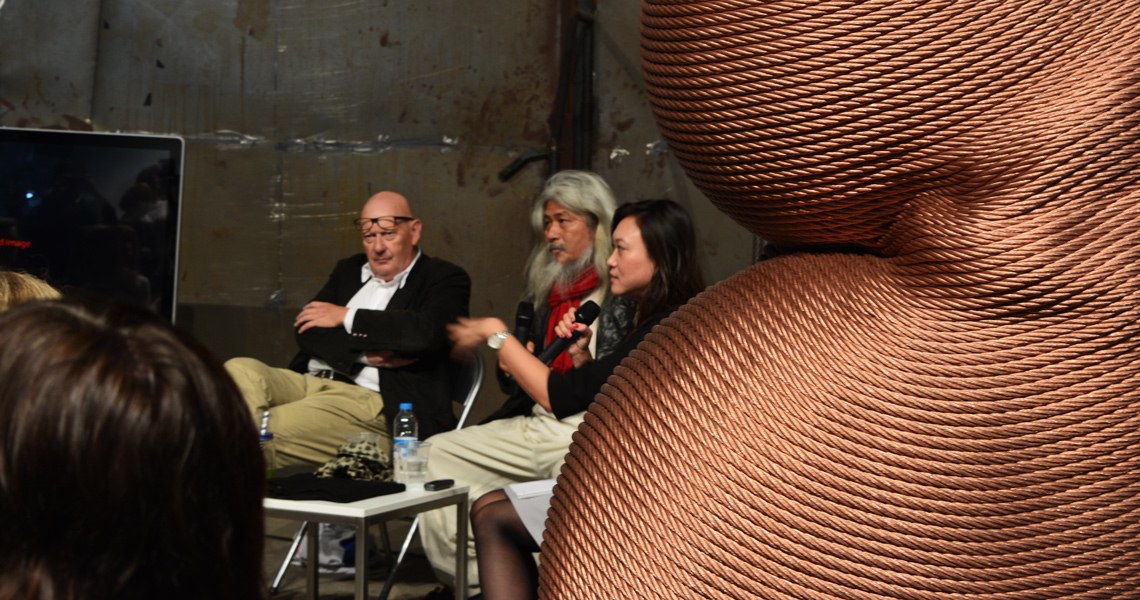 All images courtesy of Widewalls.