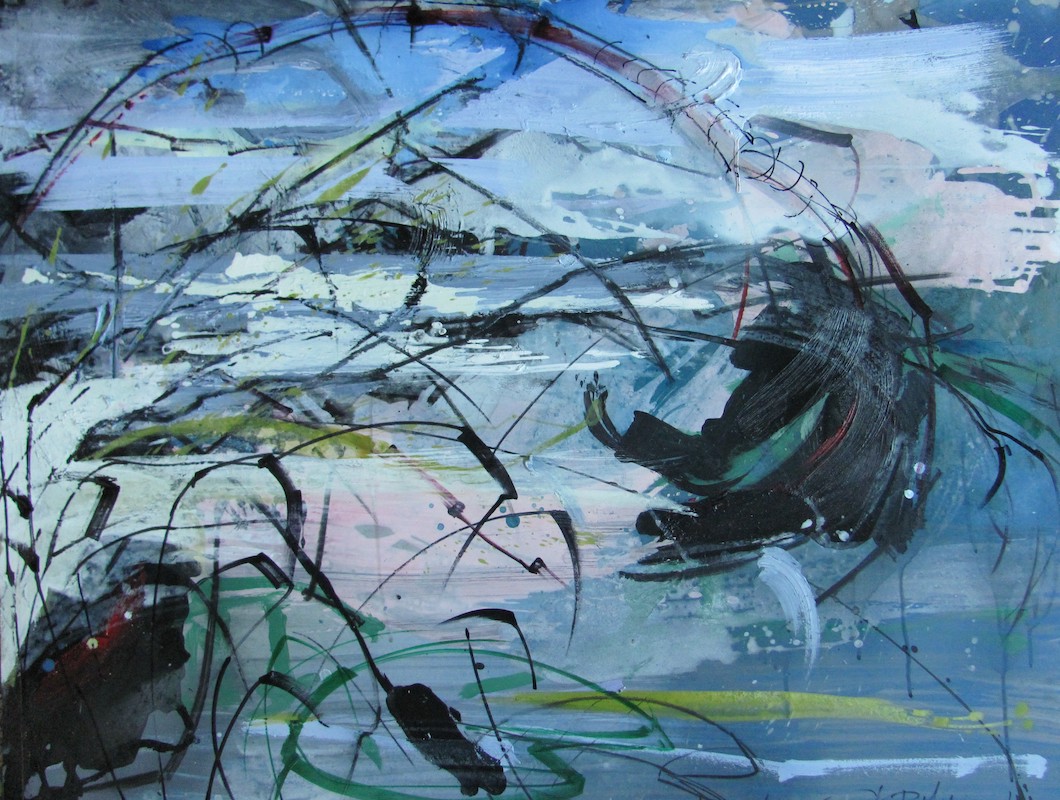 The gallery gräfe art.concept has been at home in Kollwitzstrasse 72 in Berlin's Prenzlauer Berg for seven years now, offering a forum for contemporary art with a focus on painting, sculpture and drawings. The gallery presents artistic positions of the German and international art market from its base in Berlin. The spectrum on offer includes lyrically abstract work as well as expressive-figurative sculpture and painting. Artists in the gallery's portfolio include Hans Bohlmann, Solveig Bolduan, Max Stock, XAGO, Uli Lüth, Ursula Strozynski, Michael Irmer and Horst Bartnig. The gallery also has a special focus on a much-overlooked generation of (East) German artists post-1945, represented by sculptors such as Christian Theunert and Robert Riehl or painters such as Hans Kinder and Heinrich Tessmer. Finally, the promotion of young and upcoming artists within this remit is also an important mission for us.
Solveig Bolduan
Solveig Bolduan studied at the Berlin Weißensee School of Arts and has been pursuing her career in a remote area of Lusatia in Germany for decades.
"I don't restrict myself to any one theme or art form. Change plays a major role, so I like to switch up elements of a work in new ways in other works of art…if I feel artistically stuck I simply do something else, and that gets things moving again…and the sense of fun returns." Fun is certainly something the viewers of her art will share. We meet an artist who is always on a creative quest, one that gives her life purpose and joy.
The current skyscapes – challenging, expressive, in riotous color. Her world is strong, robust, but also sensuous and generous. Bolduan's artwork is sensitive and tolerant, yet passionate about standing up for her convictions – with a pinch of mocking humorous irony.
Max Stock
Max Stock the draftsman and a master of the line – always on the go, busy, driven, with a watchful eye and an alert mind. He always has a sketch book at the ready and at night when he can't sleep he condenses his fleeting impressions into drawings and sketches.
At the end of the 80s, after leaving the GDR for West Berlin, his analysis of reality in the context of the art scene of the time cumulated in large-format colorful works on anything that served as a painting surface. Expressive with strong brushstrokes, wild and delicate – just like the times.
Faces and more faces.
Works by Solveig Bolduan and Max Stock will be on display at gräfe art.concept gallery booth at Discovery Art Fair in Cologne, from April 28 to May 1, 2022.
Featured image: Solveig Bolduan, Himmelbild, 2022, Mischtechnik , 105 x 83 cm. All images courtesy gräfe art.concept.