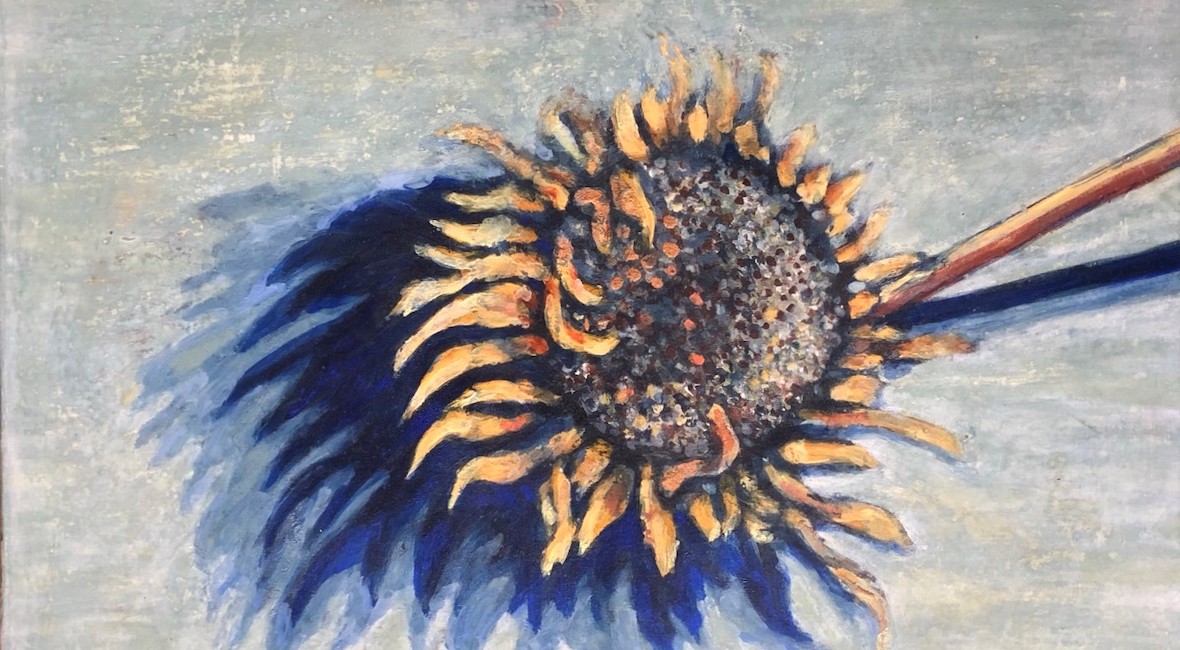 Line and color. Between these two fundamental elements of all visual art, humanity has learned to attach the idea of structure to the first, and a sense of emotion to the second in general. Although this is not the rule, and color can be just as structural as the cleanest line and vice versa, this transgenerational notion somehow lingers in our minds, guiding us to feel the energy through chromatism and visualize through line. Starting with this innate notion, art historian Tascha Sciarone curates the selection of artworks she presents in her venue – Gallery Sorelle Sciarone.
The Concept at Gallery Sorelle Sciarone
The paintings they exhibit are "colorful and evocative" contemporary pieces created by artists that the gallerist has personally met and that speak to the gallery's ethos by delivering visually powerful work. Conceptually, the pieces need to have an art historical standing, and they are all contextualized by the gallery team and further elaborated by selected international art historians. Hence, the paintings Gallery Sorelle Sciarone exhibits are thought provoking, often meditative or wonderful conversation starters that can serve either as a decorative piece in a home or an office, but also provide depth and meaning to the space they inhabit. Radiating from the love for art, many cross-secitional ideas fill the gallery space as solo exhibitions alternate one by one. However, even when they speak of great ideas, the art curated by the gallery is focused on small things, strong emotions, nature and inspirational individuals.
For the Discovery Art Fair in Frankfurt 2022, Tascha Sciarone will show a selection of works with the highlight on the artwork by Adéle du Plessis and Negar Rashidi, both of whom incorporate environmentally conscious ideas into their separate practices.
Adéle du Plessis at Gallery Sorelle Sciarone
Seemingly insignificant, painted in an almost Cezannesque manner, iteams on paintings of Adéle du Plessis are loaded with meaning. Implied narratives indicate socially engaged thematics. Becoming aware that acrylic paint contributes to the global problem of microplastics filling the oceans, the artist decided to use tempera, mixing egg and pigment, thus creating a series of environmentally friendly paintings of beautiful texture and deep color, subtly highlighting the tiniest and most beautiful moments of life, all worth preserving.
Negar Rashidi at Gallery Sorelle Sciarone
To accentuate the beauty of small natural creations, Iranian Negar Rashidi uses discarded oyster shells as a canvas for her intricate miniatures. Minutely-made, her works evoke the traditional miniature art of Iran, while underlining her adopted Dutch culture by using the Delft blue pigment, as she propagates climate activism and the Dutch concept of "omdenken" – the art of creating opportunities out of problems or to change our view of the things we take for granted. Her creations require close attention and leave a lasting impression, as beautiful, meaningful objects or contemporary curiosities. Rashidi often collaborates with other artists who incorporate her delicate miniatures into ceramic or other objects.
To view and enjoy the works of Adéle du Plessis and Negar Rashidi, visit Gallery Sorelle Sciarone booth at the upcoming Discovery Art Fair in Frankfurt, from November 3-6, 2022.
Featured image: Adéle du Plessis – Sunflower (detail), 2020, Tempera on Canvas