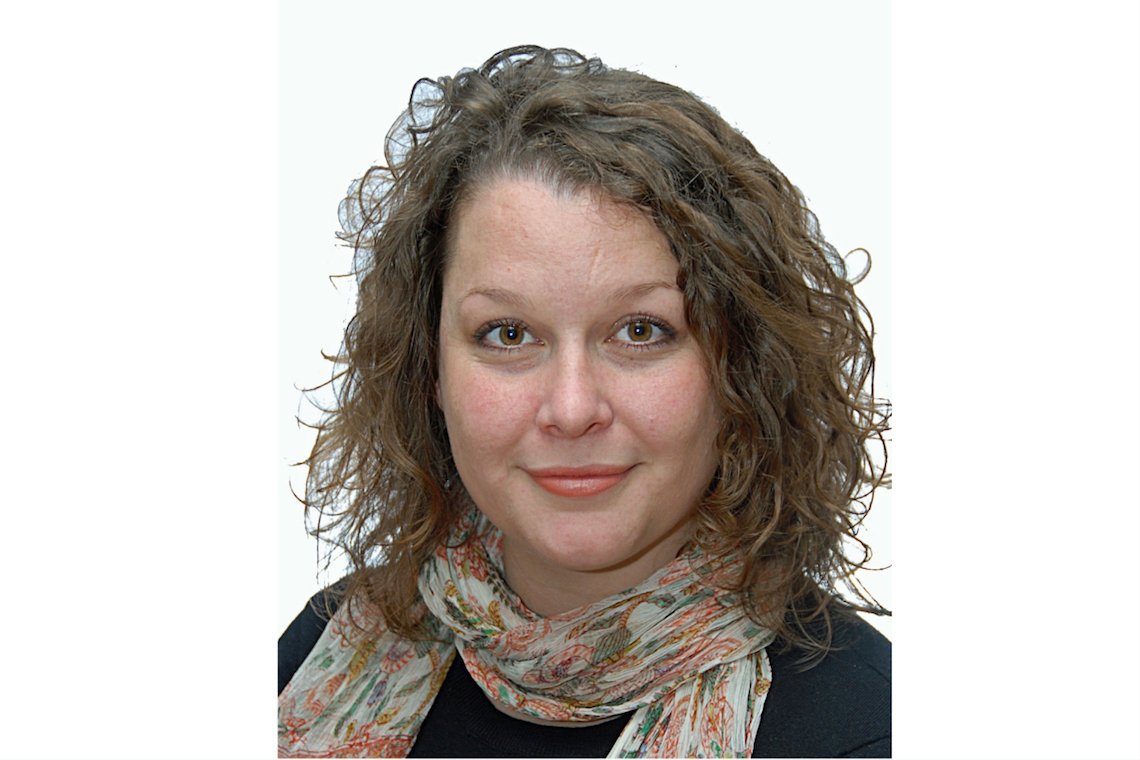 With preparations for the first ever Discovery Art Fair in Frankfurt, we've reached out to the local art scene experts to learn more about the art scene this Hesse metropolis has. Open to talk about her hometown's artistic side, we present to you Ms. Katharina Ewald, the Director of International Business Development at the world-renowned Frankfurt Book Fair.
A born Frankfurter, Katharina has a rich career in culture and has been a part of the Frankfurt Book Fair team since 2006, while creating, moderating and programming various publishing conferences and events globally, from the Far East to Mexico. As of 2017, she joined THE ARTS+ team, focusing her work on the upcoming development of creative and cultural industries. A lover of the arts, she shared her thoughts about Frankfurt as a city of the arts.
Katharina, you are part of THE ARTS+ team, which takes place in Hall 4.1 at the Frankfurter Buchmesse in October. Can you introduce this special event to our readers?
THE ARTS+ – with the subheading "Future of Culture Festival" – is a festival dedicated to the future of the creative and cultural industries. Our world is being turned upside-down at a dizzying rate. Technology and culture – two areas previously considered opposites – are merging more and more. New technologies are transforming culture and creativity, formerly the exclusive purview of human beings, from the ground up. And, in the process, not only are business models, media, our communication and living environments changing, but so is our society as a whole, and our understanding of ourselves as human beings. A new ecosystem is emerging. THE ARTS+ is actively shaping this new ecosystem. In order to do so, we bring together key players from the creative and cultural sectors, as well as economics and politics, who actively drive these changes. Together, we want to define the framework and reveal what's possible – while also allowing room for a discussion about what's necessary. THE ARTS+ is happening from 10 – 14 October during the Frankfurt Book Fair, you should definitely come and visit us.
Frankfurt is known as a financial capital, a business-oriented city. So, what is the cultural and art scene like in Frankfurt?
Frankfurt has a very vivid art and design scene: With the Städel Schule one of the most prestigious fine arts schools is located in this lively metropolis, a walk at the Museumsufer offers you the access to numerous museums and its great variety of different arts, and there are so many art galleries and off-spaces all over the place.
How does your work fit into this environment?
The city stands at the crossroad between finance and culture. So there is no better place than Frankfurt to do THE ARTS+. The festival combines these fields in a very inspiring way and it will help to form the economic present and future of the creative industry. So the festival is also about financial alliances.
Given that THE ARTS+ is a cross-cultural event, it would be fair to guess that such connections exist in the local environment. But, do the financial and business entities ever mix with the artistic ones? If so, in what way?
Sure! All big banks have their own art collection nowadays and even operate their own art spaces. They are also sponsoring various museum exhibitions, cultural events, and music performances.
And the dedication by the citizens is outstanding. Frankfurters always had a special relation to arts and culture; they have ever since invested time and money. This is a very special fact about the Frankfurt art scene and you can actually feel this dedication everywhere.
Are there many artists living and working there?
Due to the high rents, it is getting more and more difficult for artists to live and work in Frankfurt, many move to the cheaper city of Offenbach. But there is the Atelier Frankfurt, Basis, etc. which offer subsidized studios. And artists are starting to occupy new places as they are setting up studios in industrial areas such as Fechenheim Nord, for example.
Is there an alternative art scene in Frankfurt outsiders are not aware of?
Frankfurt has various alternative art spaces, to name just a few: Künstlerhaus Mousonturm, Atelier Frankfurt, Kunstverein Familie Montez (Lola Montez), Basis, Ausstellungshalle Schulstraße 1A etc. and various smaller galleries, like the Galerie Perpetuel or the Gallerie WOLFSTÆDTER. These are places that are definitely worth at least one visit. And if you're more interested in music and/or literature, don't miss the Brotfabrik and the Romanfabrik.
What places do you feel an outside visitor must not miss in the local cultural realm?
There are too many to name, but my favorite must do's are:

Museum für Moderne Kunst
Städel Museum
Kunstverein Familie Montez and
Museum Judengasse.
What do you think will happen in the Frankfurt art scene in the next couple of years? Do you foresee or hope for any change?
As rents are getting higher and higher there is a high risk of gentrification – artists will have to move outside of the city. At the same time, more and more independent cultural spaces are popping up. So it is very important to draw a connection between the financial world and the art world. THE ARTS+ is THE place to be to meet the right people and let the magic happen.
Photo Courtesy of THE ARTS+