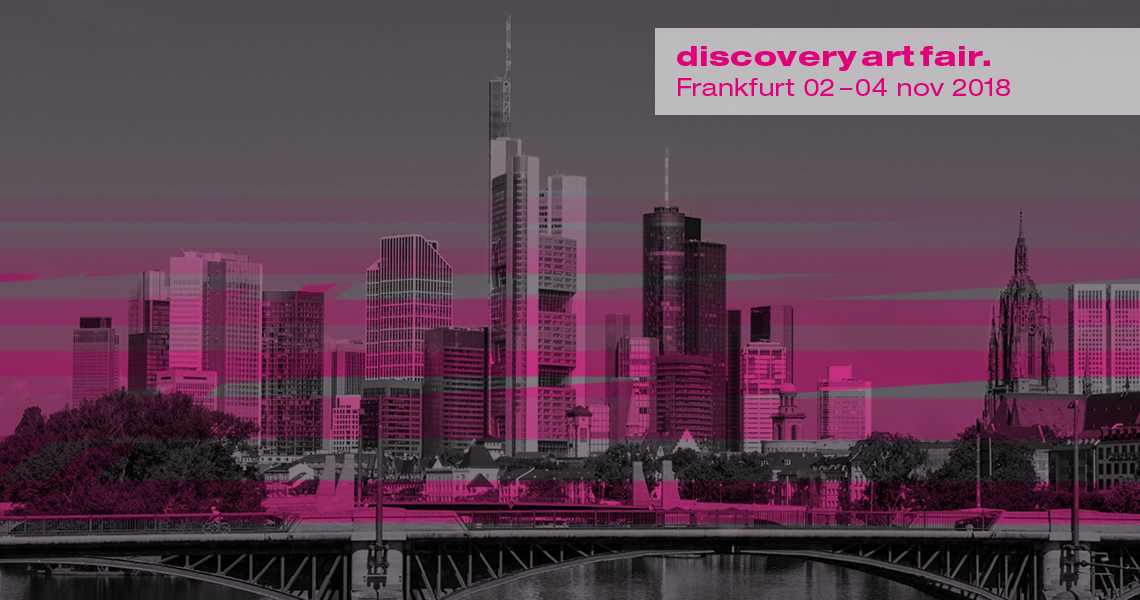 Galleries, project spaces, and artists are invited to apply online for this year's Discovery Art Fair Frankfurt.
As the new and only art fair of the German financial capital, the Discovery Art Fair will present a wide range of international contemporary art. From November 2nd to 4th, 2018 the Forum exhibition hall located on the Frankfurt fairgrounds will be filled with fresh art at (still) affordable prices.
Diverse range of the art fair extends from painting, drawing and printmaking over sculpture and installation, to photography and urban art. Discovery Art Fair features a carefully curated selection of galleries, project spaces and artists. The high quality and authenticity on the one hand and affordable prices on the other side characterize the positions on display.
The innovative art fair is aimed primarily at young collectors and art lovers who want to enter into a dialogue with international artists and gallery owners and are looking for a unique original for their own homes or offices. In addition to experts and the classic art fair audience, the Discovery Art Fair also appeals to new audiences and offers special lectures and guided tours to convey the joy of contemporary art and to support young collectors.
The venue of the first fair edition, which is organized by the experienced team of the BERLINER and KÖLNER LISTE, is the centrally located Forum Messe Frankfurt on the Frankfurt fairgrounds, easily reached by all modes of transport. Elegant, elliptical glass building with a modern ambiance and an exhibition hall bathed in light provide the ideal setting for presenting contemporary art across 3,000 square meters.
Apply until July 31, 2018 if you would like to present your program in one of Europe's most financially strong markets, as part of the only art fair of the banking metropolis Frankfurt.