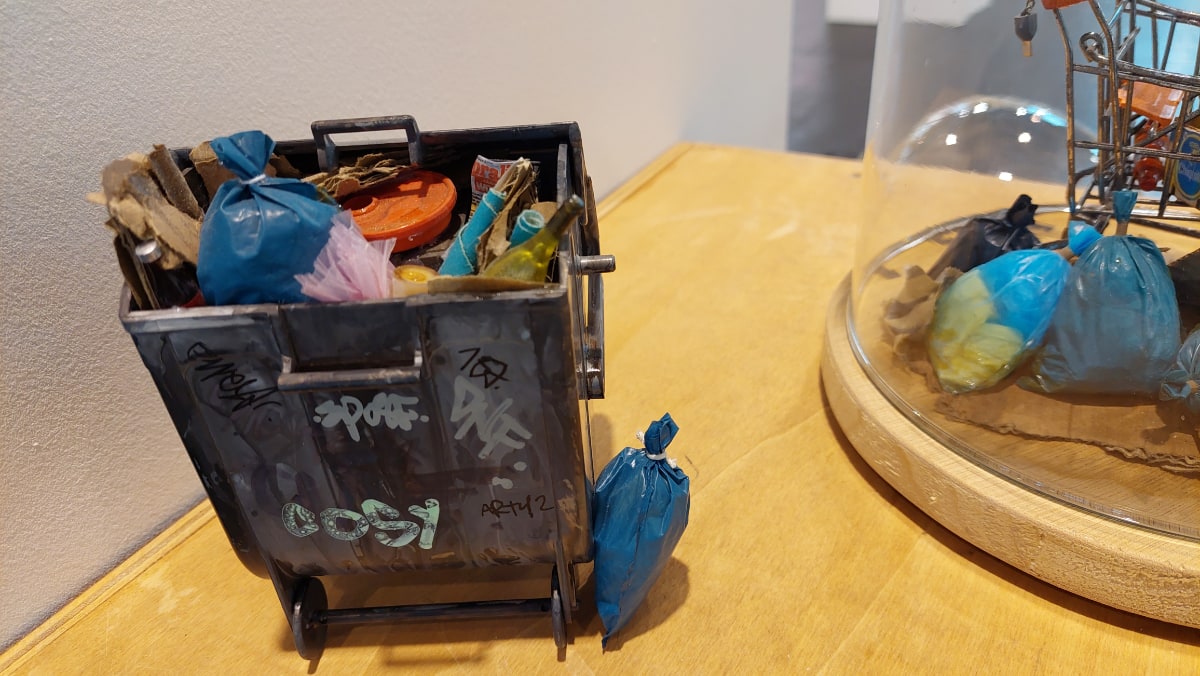 Long before there were collections, there were cabinets of curiosities. Playrooms of the rich and powerful, these wonder-rooms contained everything and anything odd, exciting and, well — curious gathered from all around (then known and available) world. Many of these items were naturalia, coming from all areas of natural history. But some of the most intriguing ones were called artificialia — a name for large groups of objects in which human intervention played a key role. Artificialia included natural elements combined and changed by the human hand, exercises in creativity, and, finally, representative pieces of art and craft.
Founded on collecting, we can safely say every collection is a wunderkammer. Those with proclivities for found objects, assemblages, imitations of nature, or artistic experiments can be considered masters of their own cabinets of curiosity.
We understand collectors' troubles and their intrinsic impulse to always keep adding to their chambers. And it just so happened that 2023 DAF Frankfurt has a great selection of contemporary curiosities to offer!
So, let us walk you around the fairground to see which pieces could become your perfect wunderkammer fodder.
Inspired by Naturalia
Our everyday is the best witness to the clash between man and nature. We are, as always, amazed by it, and yet — we destroy it mercilessly. Environmental messages are prevalent everywhere, and many artists respond, using different media to remind us that we are not the only ones who matter in this world. Resin sculptures by Andreas Kurus (Galerie Z22) bring forth the pollution of the ocean and the astounding amount of plastic we discard in it. They are purposefully transparent, bearing our deeds and our responsibility to take action. Felichitas Arndt's ceramic sculptures reflect nature on a cellular level, inspired by Madrepora stony corals, and make us remember the coral reefs that are disappearing. Farid Ismaylov's small-scaled oils are not solely exercises in animal painting but also remind us of the importance of different species.
Further, paper and cardboard animals crafted by Bronislava von Podewils are more than demonstrations of paper crafting. What indeed will become of platypus, we can wonder and perhaps wish to preserve it in this iteration in our cabinet.
Finally, fantasy, in combination with nature, inspired Corjan Nodelijk to sculpt his peculiar little creatures.
One Man's Trash is Another Man's Treasure
Collecting objects and reassembling them has a longstanding tradition in the art, and the age of hyper-consumerism continues to support it, as there's trash everywhere. Well, trash or treasure, it's for the finder to say, and artists such as Käpten Nobbi, Eri Hahn, and Matthias Garff certainly have a standing. Nobbi's glass bell sculptures cite trash as a source of inspiration, Hahn gives us possible historical dress sculptures, while Garff presents his playful bestiary in a clinical manner, worthy of a wunderkammer master.
Artworks and Objects
Inspired by nature, or human nature perhaps, artists Itamar Yehiel and Vitali Safronov present quite different pieces. Yehiel is a master embroider who crafts minutely made representations of natural elements, while Safronov creates miniature bronze sculptures featuring modern people in odd situations. Yehiel's poetics is gentle, focused on craft and finer threads in life, while Safronov slips an ironic note through his work, reminding us we are just as curious as the object we want to collect.
Curiosities to Hang
Those looking for wunderkammer objects for the wall can look toward Ralf Lürig, who creates humorous paintings-objects, evoking tradition and small stumbles of life. Finally, photographer Charles Niël brings us a stunning array of still-life photography, drawing from the best practices of old Dutch masters and bringing that baroque vanitas into the present.
If you're curious to see and feel these objects live, come and join us at the Discovery Art Fair in Frankfurt, on view till November 5, 2023.
Featured image: Käpten Nobbi