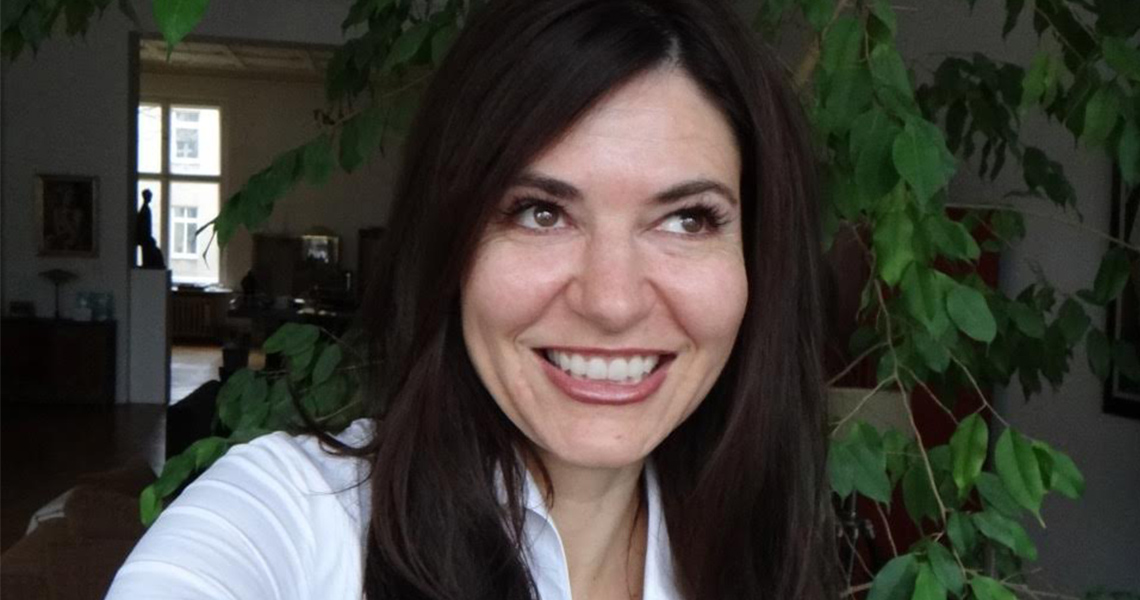 Claudia Fauth is a visual and acoustic Berlin-based artist, who also owns a gallery under the name of Art 1900. In our interview with Claudia, we talked about her past projects, her interest in Bel Canto singing, as well as her artworks that will be showcased during 2016 Berliner Liste art fair.
Dear Claudia, nowadays you work as a visual and acoustic artist in Berlin, while back in the 80s you used to live in New York City, where you started dealing with antique jewelry. Can you tell us more about your artistic path and how did you decide to move to the United States? Also, what brought you back to Germany?
Claudia Fauth: Back in 1980, Berlin was a decent and quiet place with plenty of elderly people. I came the first time in 1979 to New York and fell in love with this city full of young people. Not taking any support from my family, New York was also a rough and expensive place, so I returned to Berlin and opened the gallery Art 1900. I always loved art, at the age of 10 I developed masterly skills of drawing, just by doing it.
In the mid-90s, you also studied modeling, regular sculpting and stone sculpting, which makes your educational background quite rich and eclectic. Who was your biggest influence and role model while you were still an aspiring artist?
CF: As long as I can remember, I haven't missed any major exhibition. I have always admired various artworks, but I never thought of copying any art or artist.
In 2012, you decided to study Bel Canto with Luciana Roffo. What is the role of music in the art you make? Is there any clear correlation between your visual and acoustic pieces?
CF: I have had a vision, many years ago, about me standing on stage, singing in front of thousands of people cheering me. Since then, I wanted to be a singer. Learning the classic technique of singing takes many years no matter how good you are but the process brings you to yourself. I have some future projects combining light and sound.
You have opened your own studio in Berlin, in 2016. Do you collaborate with local artists and what kind of artworks can we find in your studio?
CF: Yes of course, I work with local artists, companies, and assistants. My studio is a vivid and creative melting pot, you can find photography, paintings, installations and many ongoing projects; for instance, the series "Random Impressions", these are illuminated photographs installed in acrylic boxes.
In September 2016, you'll participate in our Berliner Liste art fair. How did you get to know about the Berliner Liste and what are your plans and expectations regarding this event?
CF: Friends told me about the Berliner Liste, so I decided to exhibit there, in the hope of new gallery and collector contacts and, of course, selling.
You will exhibit at 2016 Berliner Liste together with your fellow artists Udo Haderlein and Marcel Marchler. We would like to know more about their artworks and their collaboration with your studio.
CF: I will exhibit 13 of my works, 4-5 classic, trompe l'oeil oil paintings, 2 paintings from the series "Matrix in Creation", one conceptional work and 6 illuminated photographs from "Random Impressions". I will also showcase one work of my dear friend Udo Haderlein. It is a wonderful and energetic wall sculpture in the shape of the "flower of life", with 24 karats of gilding. It is a truly impressive work.
Do you have any advice for young aspiring artists who would like to open a studio on their own? What's the most important thing that you've learned in your career so far?
CF: Never give up and never think you can't do it.
Featured image: Claudia Fauth's Portrait – Courtesy of the artist