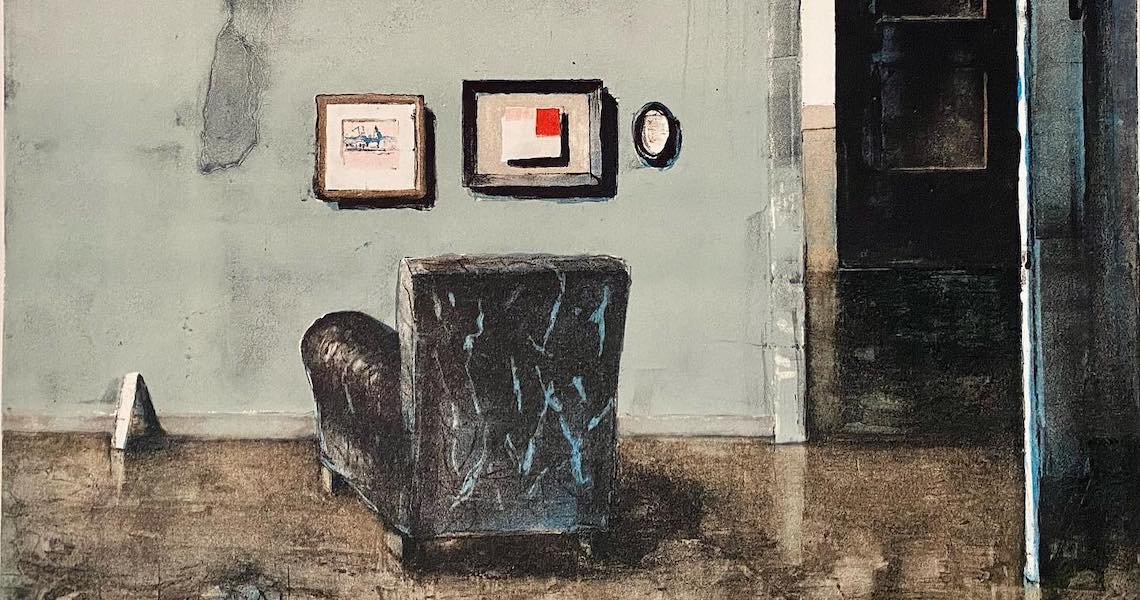 Founded in the German metropolis, ARS CRACOVIA has been working towards bringing Cologne and Krakow closer together by the means of art. Founded in 1998, this diversified gallery has been representing Polish artists, with a particular aim to intensify cultural and artistic exchange between Krakow and Cologne-Düsseldorf-Bonn area. Its dynamic activity includes artist representation, exhibitions and collaborations with corporate and other institutions.
Artists ARS CRACOVIA represents are also present outside of Polish art scene, many of them having international careers and representation in international museums and collections. However, Polish art still receives insufficient attention in Germany, thus motivating the gallery team to select and present the best and the most interesting artists.
Dedicated to representing a diverse and high-quality roster, ARS CRACOVIA will be showing a group of artists including Edyta Sobieraj, ET BER Warlikowska, Andrzej Bednarczyk, Marcel Terrani, Robert Sitarczyk and Zbyszek Wojkowski, as well as a special feature by Prof. Tadeusz Łodziana.
Edyta Sobieraj
Works by Polish contemporary artist and professor Edyta Sobieraj are a definite highlight of the ARS CRACOVIA booth this year. She is known for working with motifs of interiors, still life and people, depicting genre scenes of particularly calm atmosphere. Her objects are illuminated with soft rays of light, creating a sense of serenity, but also emptiness. In her paintings Sobieraj uses different painting techniques, but mainly oil, watercolor, lithography and collage.
Marcel Terrani
Another highlight of the ARS CRACOVIA booth is the work of Marcel Terrani, German artist from Cologne. An amalgamation of contemporary culture, pop art and striking visuals, Terrani's work can be described as neo pop art – a term the artist himself coined. At the core of his artistic practice is décollage, a technique in which layers of paper are peeled off the background to create an image. Terrani combines décollage with digital media, achieving a unique contemporary language in his work. His pieces are populated with famous faces, some from history, some from the present, always carrying a message critical to society.
More Polish Artists at ARS CRACOVIA
In addition to Sobieraj and Terrani, ARS CRACOVIA will exhibit the works by ET BER Warlikowska, Andrzej Bednarczyk and Robert Sitarczyk. While ET BER Warlikowska works predominantly with printing and ceramic sculpture, Sitarczyk delves in the tradition of décollage, similarly to Terrani. A renowned professor and artist Andrzej Bednarczyk is known for his singular visual language, encompassing various media, from painting to multi-media installation.
Sculpture from Poland at DAF
As a special feature, ARS CRACOVIA will showcase select sculptures. One of the represented artists is Zbyszek Wojkowski, Polish postwar and contemporary artist who casts three-dimensional works in bronze in a distinct modernist tradition.
The centerpiece among the represented sculptures will be a rare piece by Prof. Tadeusz Łodziana entitled "OPEN II". It is one of the last works of the artist, who died in 2011. Another bronze sculpture from this small series has been in the possession of the Monegasque Grimaldi family since the 1980s, after Prince Rainier purchased it following the artist's award at the Biennale. Collectors who appreciate the story behind the work as well as excellent craftsmanship ought to stop by and consider this unique piece. Works by Łodziana are popular among Polish collectors, as one purchased 12 sculptures by the artist this September. "OPEN II" is one if the last remaining pieces for sale.
All who wish to know more about Polish art and expand their horizons on contemporary art of Eastern Europe can come to the ARS CRACOVIA booth at the upcoming Discovery Art Fair in Frankfurt, from 3 to 6 November, 2022.
Featured image: Edyta Sobieraj