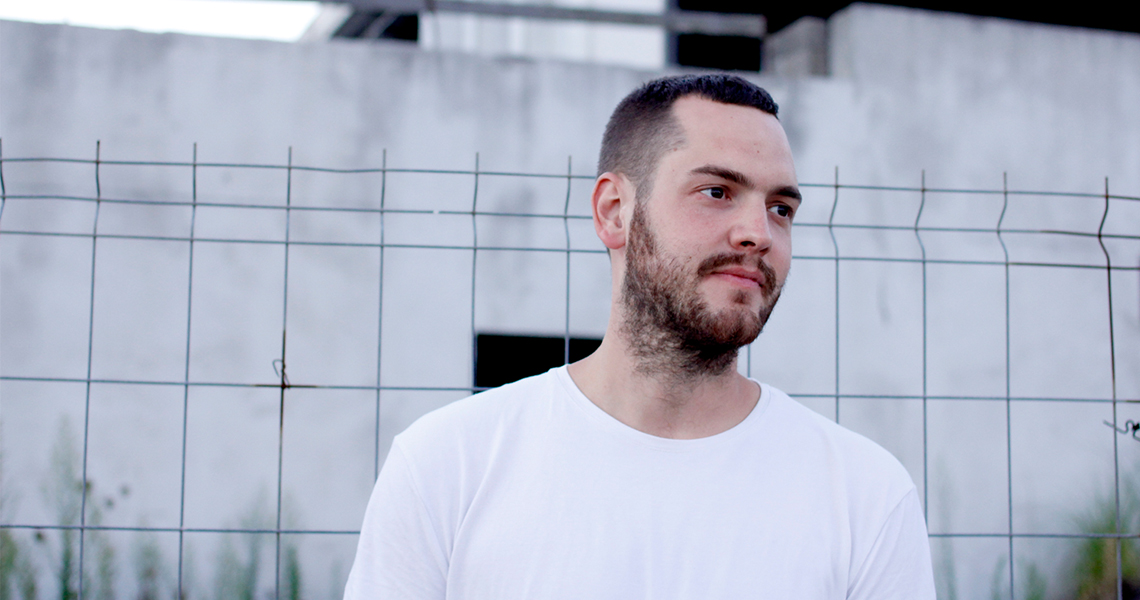 The Berliner Liste, Berlin's biggest and most international art fair, will offer a unique refreshment corner to its visitors, designed to reflect the industrial architecture of Kraftwerk. The fair's spectacular venue is a fusion of modern architecture and urban decay, order and chaos, and the same goes for Absolut Art Bar aka Noasis, a brainchild of Berlin-based artist Clemens Behr. The artist was inspired by the Limited Edition by Absolut – his Noasis features asymmetrically ground glass in polygon forms that reflect light in unexpected, visually engaging ways. Behr's additional source of inspiration for Noasis were urban cityscapes of Rio de Janeiro and their authentic atmosphere created by the juxtaposition of concrete structures and green zones.
Noasis · Modern Oasis Situated Amongst Urban Architecture
Clemens Behr is a young German artist with a versatile background – he's into graphic design, graffiti, sculpture, and architecture. His artworks are made in a deconstructionist style and he often combines found objects and simple building materials. When it comes to his main influences, they include origami and interest in the nature and history of the specific environment in which his installations are showcased. Clemens Behr is currently studying at the Universität der Künste Berlin and he has exhibited his innovative sculptures and installations in numerous international solo and group shows. My work is a classic confrontation between nature and architecture, my vision of a microcosm of urban life. Visitors to my Absolut Art Bar will find themselves in a timeless plastic-plant oasis in which light and shadow effects reflect the constant motion of the city, says Clemens Behr about his project Noasis. Art lovers at 2016 Berliner Liste will have the unique opportunity to enjoy Behr's Noasis Absolut Art Bar, which resembles a modern oasis situated amidst stark concrete architecture, plexiglass and mirrors, which together create a feeling of constant movement and metamorphosis. Behr uses light, engaging shapes, materials, and colors, in order to create the optical illusion of foreground and background merging into one.
Absolut Art Bar · Stimulating Creativity and Artistic Collaborations
Absolut Art Bar aka Noasis is offering a signature drink to its visitors, made specifically for 2016 Berliner Liste. Absolut Noasis is a basil-ginger-lemonade cocktail, developed by Clemens Behr and Absolut mixologists in order to resemble the Art Bar theme. The same goes for the bartenders at Noasis, whose shirts are decorated with plant designs. The Absolute Art Bar also features a soundtrack with pre-programmed loops of ever-changing background noise. When it comes to the connection of Absolut brand with contemporary art and artists, the brand has been active in the art world ever since the mid-80s. Absolut has collaborated with more than 500 artists, including the legendary once such as Andy Warhol. Nowadays, Absolut team supports and promotes acclaimed artists and institutions from all over the world and their efforts are focused on stimulating new ideas and bringing creative people together. Their previous projects include many site-specific Art Bar installations and collaborations with many innovative artists and art festivals, such as Mickalene Thomas on Better Days (2013) at Art Basel, Ry Rocklen (2013) on Night Court at Art Basel in Miami Beach and Olafur Eliasson on Little Sun (2014) at famous Coachella in California.